Lawyers


Tom Curry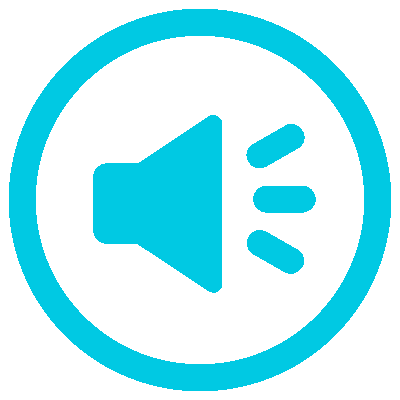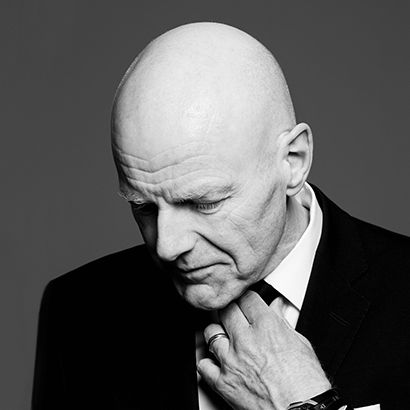 About
Tom* Curry's charm is infectious. So much so that everyone admires him, including judges, clients and even opposing counsel. While charm alone doesn't solve problems, Tom's professionalism, balanced with his insightful and well-crafted arguments and superb cross-examination skills, mean he is an advocate's§ model to learn from. Tom acts for clients in hotly-contested matters in a diverse range of practice areas, and he is recognized globally for his dispute resolution expertise. Tom's representation of clients in many high-profile trials solidifies his reputation as a leading trial and appellate advocate‡ . From strategizing to examining witnesses, Tom is the specialist civil litigator to watch and learn from. .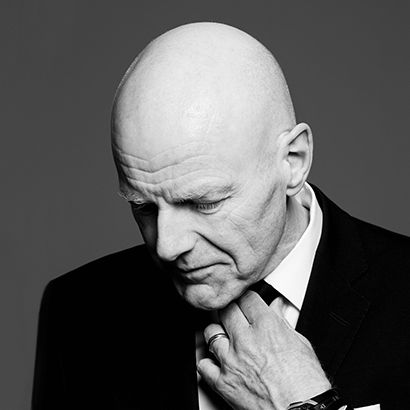 | | |
| --- | --- |
| Contact | Assistant Contact |
Expertise
Practice Areas:

Bar Admissions:

Education:

Osgoode Hall Law School (1984) LLB
University of Waterloo (1981) BES (Urban Planning)
Details
Bio
Cases
Associations
News & Media
Publications & Presentations
Recognition
Tom Curry
is a partner at Lenczner Slaght.
"He is a gracious, brilliant, wise and very hardworking lawyer. He is a deep thinker and is very focused on achieving his clients' goals. His client service is second to none." — Chambers Canada
Widely recognized as a leading trial and appellate counsel, Tom has a long record of success in high-profile litigation. He represents private and public sector clients in class actions, arbitrations, business disputes, administrative proceedings and judicial reviews, professional liability matters and intellectual property cases at both the trial and appellate levels. He appears before all levels of court and tribunals in Ontario, and maintains a busy and successful appellate practice. Tom regularly appears before the Divisional Court, the Court of Appeal for Ontario, and has appeared in other provincial appellate courts, the Federal Court of Canada, the Federal Court of Appeal and the Supreme Court of Canada.
Tom is a Fellow of the American College of Trial Lawyers and the International Academy of Trial Lawyers and is certified as a specialist in civil litigation by the Law Society of Upper Canada. He is a regular speaker on a wide variety of subjects relating to trial practice and substantive law.
Larsen v ZF TRW Automotive Holdings Corp

Counsel to an automotive parts manufacturer in a proposed class action relating to allegedly defective airbag control units. Certification was dismissed.

Tom Curry, Paul-Erik Veel, Jonathan Chen, Angela Hou & Christina Shiels-Singh | August 24, 2023

Public Order Emergency Commission

Counsel to Former Ottawa Police Chief Peter Sloly in a Judicial Inquiry into the circumstances that led to the declaration of emergency that was in place from February 14-23, 2022, and the measures taken for dealing with the emergency.

Tom Curry, Rebecca Jones & Nikolas De Stefano | November 1, 2022

Counsel to the successful claimant in an arbitration arising out of a shareholder dispute.

Tom Curry & Madison Robins | June 1, 2022

Counsel to the successful Defendant, Tecumseh, at trial for manufacturer of electric motors in product liability action.

Tom Curry, Dena N. Varah, Sarah Bittman & Anna Hucman | February 24, 2022

Dosen v Meloche Monnex Financial Services Inc

Counsel for the successful Appellant in overturning decision concerning the law of abuse of process, issue estoppel and res judicata.

Tom Curry | February 1, 2022

2161907 Alberta Ltd v 11180673 Canada Inc

Counsel for the successful Appellant at the Court of Appeal in overturning a decision concerning the law of good faith.

Tom Curry & Aoife Quinn | February 1, 2022

Estil v FTI Professional Grade

Counsel to the successful defendant in resisting an injunction for a declaration of partnership arising out of the supply of ventilators to the Government of Canada.

Tom Curry, Jaan Lilles & Caroline H. Humphrey | November 1, 2021

Counsel to successful obstetrician/gynecologist in the appeal of a motion striking the claims of minor triplets who made allegation so negligence for conduct arising pre-conception. A majority of the Court of Appeal agreed with the motion judge in favour of the defendant physician that no duty of care is owed to an as-yet conceived plaintiff.

Tom Curry, Matthew B. Lerner, Brendan F. Morrison, Sean Blakeley & Tanya Rumo | July 27, 2021

Served as amicus curiae in a class action settlement approval motion decision.

Tom Curry & Jonathan Chen | April 15, 2021

Counsel for the intervener Ontario Superior Court Judges Association in the successful judicial review commenced by the Honourable Justice Patrick Smith challenging two decisions of the Canadian Judicial Council which were critical of Justice Smith's decision to serve as Interim Dean (Academic) at the Bora Laskin Faculty of Law at Lakehead University.

Tom Curry, Scott Rollwagen & Margaret Robbins | May 21, 2020

Fiera Private Debt Inc et al v Private Debt Partners et al

Counsel to the defendants (plaintiffs by counterclaim) in an action alleging conspiracy and breach of fiduciary duties by former employees of a company. The counterclaim alleges that the plaintiffs have engaged in constructive dismissal and promulgated defamatory comments.

Tom Curry, Brian Kolenda & Adam H. Kanji | April 1, 2020

Zap Holdings Ltd v Roman Cheese Products Ltd

Counsel to the defendants in an oppression claim arising from historic share issuances. Successfully resisted as injunction seeking various mandatory orders.

Tom Curry & Madison Robins | March 3, 2020

Nelson v Her Majesty The Queen in Right of Ontario

Counsel to the Defendant, Her Majesty the Queen in Right of Ontario, on a successful motion to strike an action by an employee on the basis that the Court lacked jurisdiction over employment disputes that arise under collective agreements. The motion Judge's decision was upheld by the Court of Appeal of Ontario.

Tom Curry & Delna Contractor | March 1, 2020

Counsel to the Defendant barristers and solicitors in an action claiming damages of over $12 million arising from a dental equipment supply agreement. The plaintiffs alleged breach of fiduciary duties and negligence. At trial, nominal damages of only $2,000 were awarded.

Tom Curry, Rebecca Jones, Brendan F. Morrison, Sarah Bittman & Christina Shiels-Singh | January 6, 2020

Sakab Saudi Holding Company v Al Jabri et al

Counsel to Canadian cybersecurity suppliers in dispute between Saudi companies and former Minister of Saudi government. Successfully set aside Norwich Orders affecting the Canadian suppliers that had been obtained on an ex parte basis.

Tom Curry, Andrew Moeser, Scott Azzopardi & Sahar Talebi | January 1, 2020

Law Society of Ontario v Sorrenti

Counsel to the Law Society of Ontario in an application to have a trustee appointed over a Lawyer's mortgage administration practice.

Tom Curry, Jaan Lilles, Kelly Hayden, Jenn Power, Grace Tsakas & Sarah Millar | September 30, 2019

Icona Hospitality v 2748355 Canada Inc et al

Counsel to a major real estate development company on appeal in a dispute relating to a large residential development and the interpretation of a restrictive covenant agreement.

Tom Curry, Andrew Parley, Matthew B. Lerner, Jonathan D. Langley & Scott Rollwagen | May 27, 2019

Counsel to the defendant in multi-week jury trial including a motion to exclude the evidence of a proposed expert witness. This case raised complicated issues of causation involving an extremely rare metabolic condition.

Tom Curry, Jaan Lilles & Andrew Porter | May 1, 2019

Counsel to Elfriede Stronach in a complex family business dispute. The lawsuit alleges that Belinda Stronach and Alon Ossip conspired to deceive Frank and Elfriede and to take control of the Stronach family empire, and claims damages for oppression, breach of trust, and breach of fiduciary duty.

Tom Curry & Paul-Erik Veel | January 30, 2019

Rooplal v Toronto Transit Commission

Counsel to the Toronto Transit Commission in an appeal about the applicability of limitation periods to claims for unidentified motor vehicle coverage.

Tom Curry & Adam H. Kanji | January 1, 2019

Storagevault Inc v Nationwide Self Stortage et al

Counsel to the defendants in a commercial dispute alleging breach of contract and misrepresentation.

Tom Curry & Adam H. Kanji | January 1, 2019

Inquiry of the Office of the Integrity Commissioner re: The Honourable Doug Ford, Premier of Ontario

Counsel to senior public official summonsed as part of the Integrity Commissioner's inquiry relating to the appointment of Ron Taverner as Commissioner of the Ontario Provincial Police.

Tom Curry & Rebecca Jones | December 1, 2018

Healthy Body Services Inc v Raytek Communications

Counsel to the plaintiff in the trial and appeal of an action to recover proceeds of fraud alleged to have been knowingly received from a convicted fraudster.

Tom Curry, Matthew B. Lerner, Brian Kolenda & Danielle Glatt | August 30, 2018

Faas v Centre for Addiction and Mental Health Foundation

Counsel to the respondent Centre for Addiction and Mental Health Foundation in an application and appeal by a donor to have an investigation conducted by the Public Guardian and Trustee into how the Foundation had used his donation. The Foundation was successful in resisting the relief sought at the application stage, and in having that decision upheld at the Court of Appeal for Ontario.

Tom Curry, Rebecca Jones & Kelly Hayden | June 1, 2018

Counsel to Experian in an appeal to the Court of Appeal for Ontario heard February 13, 2018. Appeal was resolved before Judgment.

Peter Griffin, Tom Curry, Kelly Hayden & Megan Bradt | February 13, 2018

Jeffery v London Life Insurance Company

Counsel to the Law Foundation of Ontario successfully responding to an appeal regarding the payment of its levy in a class action.

Tom Curry & Paul-Erik Veel | December 31, 2017

Bell Canada/National Football League v Canadian Radio-television and Telecommunications Commission

Counsel to the interveners ACTRA and the Association of Canadian advertisers in appeals from the CRTC's Super Bowl simultaneous advertisement substitution ban.

James S.S. Holtom & Tom Curry | December 28, 2017

Rosseau Asset Management v The Rosseau Group

Counsel to Rosseau Asset Management in a trade-mark infringement and passing off action.

Sana Halwani, Tom Curry, Laurel D. Hogg & Margaret Robbins | May 4, 2017

Wyeth Holdings LLC v GlaxoSmithKline Inc.

Counsel to Wyeth and Pfizer in a patent infringement and impeachment action related to biologic vaccines against meningitis serotype B infection.

Tom Curry & Paul-Erik Veel | March 16, 2017

The Association of Justices of the Peace of Ontario v Ontario

Counsel to the AJPO in a successful application for judicial review of the Ontario government's response to a judicial remuneration commission. An interim order was obtained that stayed the implementation of certain changes to the benefits of the Justices of the Peace of Ontario pending the hearing of the application.

Tom Curry, Scott Rollwagen, Mariam Moktar & Sam Johansen | June 19, 2016

Cygnus Electronics Corporation v Hitachi AIC Inc

Counsel to a defendant electronics company in a proposed Ontario class action relating to allegations of price-fixing in the market for electrolytic capacitors.

Tom Curry, Monique Jilesen & Paul-Erik Veel | June 4, 2016

407 ETR Concession Company Limited v Day

Counsel to the 407 ETR in a successful motion and appeal to determine a question of law that no limitation period expired prior to the commencement of the action by 407 ETR. The Ontario Court of Appeal's decision is one of the leading cases on the appropriateness requirement of the discoverability provisions in the Limitations Act, 2002.

Tom Curry, Scott Rollwagen, Rebecca Jones & Kelly Hayden | July 17, 2015

Conférence des juges de paix magistrats du Québec v Quebec (Attorney General)

Counsel to the intervener Association of Justices of the Peace of Ontario in an appeal to the Supreme Court of Canada regarding judicial compensation.

Tom Curry & Paul-Erik Veel | July 2, 2015

Counsel to the defendants in a class proceeding by unit holders of Partners REIT.

Tom Curry & Mariam Moktar | June 1, 2015

In The Matter of Katanga Mining Limited

Counsel to Aristotelis Mistakidis in Ontario Securities Commission proceedings in respect of disclosure allegations related to Katanga Mining Limited, a Canadian publicly traded company, with copper assets in the Democratic Republic of Congo. The proceedings were resolved by way of settlement.

Shara N. Roy & Tom Curry | May 25, 2015

College of Traditional Chinese Medicine Practitioners and Acupuncturists of Ontario v Federation of Ontario Traditional Chinese Medicine Association

Counsel to the College of Traditional Chinese Medicine Practitioners and Acupuncturists of Ontario in an application and subsequent appeal against respondent organizations and individuals for declarations that the respondents breached the Regulated Health Professions Act. Interim injunctions obtained against the respondents.

Tom Curry, Jaan Lilles, Laura Robinson & Megan Bradt | March 2, 2015

Teva Canada Limited v Pfizer Canada Inc

Counsel to Pfizer in an action for damages under section 8 of the PM(NOC) Regulations relating to Lyrica (pregabalin), a neuropathic pain drug. The action proceeded to a five-week trial.

Tom Curry, Monique Jilesen, Paul-Erik Veel, James S.S. Holtom & Christina Shiels-Singh | January 1, 2015

Chen v Toronto Transit Commission

Counsel to the defendant Toronto Transit Commission in the trial of a claim for damages for injuries arising out of a pedestrian collision.

Tom Curry & Brendan F. Morrison | March 11, 2014

Sheridan Chevrolet Cadillac Ltd v Kyungshin-Lear Sales and Engineering

Counsel to a defendant in a multi-jurisdictional class action involving alleged price-fixing among automotive parts manufacturers.

Tom Curry & Monique Jilesen | February 20, 2013

Counsel to the defendant physician in a compromised infant medical negligence action at trial and on appeal.

Tom Curry, Anne E. Posno & Rebecca Jones | December 1, 2012

Commissioner of Competition v Rogers Communications Inc

Counsel to the Commissioner of Competition in proceedings against Rogers Communications Inc. and Chatr Wireless Inc. relating to misleading advertising under the Deceptive Marketing Practices provisions of the Competition Act. The application involved successful defence to a constitutional challenge to certain provisions of the Competition Act brought by the respondents.

Tom Curry, Jaan Lilles, Paul-Erik Veel & Grace Tsakas | November 30, 2012

Counsel to the largely successful law firm respondent at an arbitration involving a partnership dispute.

Tom Curry & Rebecca Jones | November 16, 2012

Barclays Bank v Metcalfe &Mansfield (Devonshire Trust)

Counsel to Devonshire Trust in a case arising out of the disruption of the Canadian Asset Backed Commercial Paper market in August 2007. Devonshire Trust was successful after a lengthy trial. The Court of Appeal affirmed the trial judge's decision and found that Barclays' notice terminating the swap transaction was invalid because of Barclays' misrepresentation and bad faith.

Tom Curry, Monique Jilesen, Brian Kolenda & Christina Shiels-Singh | October 17, 2012

Counsel to an individual in a series of complex proceedings relating to the enforcement of a foreign judgment, bankruptcy, and contempt of court.

In the course of the proceeding, Lenczner Slaght was counsel to the defendant on several trials, motions, and appeals, including in what has become one of the leading cases on civil contempt.

Tom Curry, Anne E. Posno & Constanza Pauchulo | July 1, 2012

Counsel to a former director and officer of Coventree Inc. in a regulatory proceeding before the Ontario Securities Commission in connection with disclosure obligations surrounding the collapse of the Asset Backed Commercial Paper (ABCP) market in Canada. Counsel in appeals to the Divisional Court and Court of Appeal.

Tom Curry, Monique Jilesen & Shara N. Roy | October 3, 2010

Counsel to successful defendant general surgeon on a dismissal of an appeal and at the trial of a medical negligence action involving a patient who suffered post-surgical complications and died.

Tom Curry & Anne E. Posno | December 1, 2009

UBS Securities Canada, Inc v Sands Brothers Canada, Ltd

Counsel on an appeal from a trial of an application to enforce an agreement to sell securities which were subsequently converted to shares of the TSX.

Tom Curry & Anne E. Posno | April 1, 2009

Workentin v Hospital for Sick Children

Counsel to successful defendant pediatric surgeon at trial in a medical negligence action involving an alleged misdiagnosis of a bowel disease.

Tom Curry & Anne E. Posno | August 1, 2008

Counsel to successful defendant pediatrician at trial in a medical negligence action involving an alleged missed diagnosis of hyperbilirubinemia.

Tom Curry & Anne E. Posno | July 1, 2007

407 ETR Concession Company v Ontario (Registrar of Motor Vehicles)

Counsel to the 407 ETR in a successful judicial review application, in which the 407 ETR sought an order compelling the Registrar of Motor Vehicles to comply with his statutory duties concerning validation of vehicle permits.

Tom Curry, Nina Bombier & Rebecca Jones | April 29, 2005

Counsel to the underwriters in connection with a securities class action and CCAA proceedings relating to Poseidon Concepts. The class proceeding was resolved in the context of the CCAA process.

Tom Curry, Monique Jilesen, Shara N. Roy & Kelly Hayden | July 21, 2001

Dow v 407 ETR Concession Company Limited

Counsel to the defendant 407 ETR in a class action relating to the use of the statutory licence plate denial remedy in relation to insolvent individuals.

Tom Curry, Rebecca Jones, Andrew Parley & Kelly Hayden | July 7, 2001

Counsel to the successful respondent at an arbitration involving a commercial real estate dispute.

Tom Curry & Rebecca Jones | June 24, 2001

Counsel on an appeal arising from a finding of contempt.

Tom Curry & Laura Robinson | June 12, 2001

Sky Solar (Canada) Ltd v Marnoch Electrical Services Inc

Counsel to the claimant in an appeal of an arbitration decision relating to installation of electrical transformers.

Tom Curry | June 2, 2001

Counsel to the defendants in proceedings to recover an outstanding judgment.

Tom Curry | April 17, 2001

Counsel to the successful defendant physicians in a jury trial of a complex medical malpractice action relating to a stroke following childbirth. Includes important interim ruling relating to deductibility of disability benefit.

Tom Curry, Rebecca Jones & Kelly Hayden | April 16, 2001

Ivanhoé Cambridge II Inc v The Regional Municipality of York

Counsel to the applicant in a judicial review application arising out of the decision of the Regional Municipality of York to modify and approve an official plan amendment for the City of Vaughan.

Tom Curry, Scott Rollwagen & Ian MacLeod | April 11, 2001

Law Society of Upper Canada v Groia

Counsel to the Law Society of Upper Canada in the prosecution of a lawyer for professional misconduct. A three member panel of the Divisional Court affirmed the decision of an Appeal Panel of the Law Society of Upper Canada that found the lawyer had committed acts of professional misconduct. The Divisional Court also confirmed his penalty of a one month suspension and its $200,000 costs award in favour of the law society.

Tom Curry, Jaan Lilles, Andrew Porter & Laura Liu Brooksbank | April 9, 2001

Counsel on appeal for the defendant physician in a proceeding alleging negligence in the treatment of a fractured wrist. The Court of Appeal's decision provided important guidance on the role of counsel in the preparation of expert reports and the limits on the production at trial of information from an expert witness's file.

Tom Curry & Jaan Lilles | April 8, 2001

Counsel to a provincial government agency in an arbitration relating to a province-wide construction project.

Tom Curry & Andrew Parley | April 3, 2001

Counsel to the Ontario Power Authority in relation to the review of the construction and relocation of two gas plants by the Ontario legislature's Standing Committee on Justice Policy.

Tom Curry, Monique Jilesen, Andrew Parley & Christina Shiels-Singh | April 1, 2001

Inukshuk Wireless Partnership v 4253311 Canada Inc

Counsel to the defendants in an action relating to an alleged breach of an agreement to convey radio wave spectrum licenses.

Tom Curry, Lawrence E. Thacker, Matthew B. Lerner & Brian Kolenda | March 24, 2001

Law Society of Upper Canada v Opara

Counsel to the Law Society of Upper Canada in a successful appeal of a decision concerning unprofessional conduct by a barrister.

Tom Curry, Jaan Lilles, Andrew Porter & Laura Liu Brooksbank | March 22, 2001

Law Society of Upper Canada v DeMerchant

Counsel to the Law Society of Upper Canada in successfully defending a motion for production of prosecution documents on the basis of a claim of abuse of process.

Tom Curry, Jaan Lilles & Andrew Porter | March 21, 2001

Ramsay v Panasonic Corporation

Counsel to a defendant electronics company in a proposed British Columbia class action relating to allegations of price-fixing in the market for capacitors.

Tom Curry, Monique Jilesen & Paul-Erik Veel | March 10, 2001

Indcondo Building Corporation v Sloan

Counsel for defendants, Valerie Sloan and Cave Hill Properties Ltd., in a case relating to limitation periods for actions commenced under s. 38 of the Bankruptcy and Insolvency Act.

Tom Curry | February 17, 2001

Niagara Escarpment Commission v The Joint Board

Counsel for the successful respondent, Walker Aggregates Inc, in an application for judicial review of a decision of the Joint Board to grant conditional approval to Walker Aggregates to develop a quarry on land that falls within the Niagara Escarpment Plan area.

Tom Curry & Ian MacLeod | February 4, 2001

Counsel in an appeal from a trial judgment relating to the tort of unlawful conduct conspiracy.

Tom Curry | February 3, 2001

Counsel to Boiron, a Quebec based company, in a class action alleging misrepresentations in the marketing of a homeopathic medicine product.

Tom Curry & Monique Jilesen | February 2, 2001

Sazant v College of Physicians and Surgeons of Ontario

Counsel to intervener physicians in a constitutional challenge to a provision of the Regulated Health Professions Act.

Tom Curry, Matthew Sammon & Jaan Lilles | January 12, 2001

Southcott Estates Inc v Toronto Catholic District School Board

Counsel for appellant/respondent on cross-appeal, Southcott Estates Inc., on an appeal to the Supreme Court of Canada regarding the duty to mitigate losses and the availability of the remedy of specific performance in a breach of contract action.

Tom Curry & Paul-Erik Veel | December 24, 2000

Counsel for successful appellant on matter regarding the proper interpretation of the Statutory Accident Benefits Schedule of the Insurance Act and the scope of judicial review of decisions made in that context.

Tom Curry | December 20, 2000

Law Society of Upper Canada v Coady

Counsel for the Law Society in the successful prosecution of a member for professional misconduct. The decision was affirmed on appeal by the Law Society Appeal Panel.

Tom Curry, Jaan Lilles, Matthew B. Lerner & Lindsay Beck | November 23, 2000

The Superintendent of Bankruptcy v 407 ETR Concession Company Ltd

Counsel to 407 ETR before the Supreme Court of Canada in a division of powers case regarding the Bankruptcy and Insolvency Act.

Tom Curry & Andrew Parley | November 8, 2000

Law Society of Upper Canada v Ross

Counsel for the Law Society in an appeal from a Discipline Committee decision.

Tom Curry & Nina Bombier | October 15, 2000

Toronto Police Association v Ontario (Civilian Commission on Police Services)

Counsel for the intervenors Toronto Police Services Board and Chief of Police on an application for judicial review of a decision of the Ontario Civilian Commission on Police Services regarding the investigation of a police officer.

Tom Curry | September 7, 2000

Commissioner, Ontario Provincial Police v MacDonald

Counsel for Commissioner of the OPP in judicial review proceedings in the Divisional Court and Court of Appeal for Ontario relating to hearings under the Police Services Act.

Tom Curry | September 6, 2000

Blue Star Trailer Rentals Inc v 407 ETR Concession Co

Counsel in a successful appeal, holding 407 ETR was permitted to charge tolls for transport truck trailers under the Highway 407 Act.

Tom Curry | July 6, 2000

Precious Metal Capital Corp v Smith

Counsel in an appeal concerning the jurisdiction of the Court relating to a foreign mine.

Tom Curry | July 5, 2000

Lester v Ontario (Racing Commission)

Counsel in an application for judicial review of an order of the Ontario Racing Commission finding that the Applicants had breached the Rules of Standardbred Racing.

Tom Curry | July 2, 2000

Law Society of Upper Canada v Canada (Attorney General)

Counsel on a motion to authorize a Law Society of Upper Canada Investigator to seize evidence from the RCMP. Raised issues of constitutional law.

Tom Curry & Rebecca Jones | July 1, 2000

Re Metcalfe &Mansfield Alternative Investments II Corp

Counsel to a sponsor in wide ranging and innovative restructuring of asset backed commercial paper in Canada.

Tom Curry | June 29, 2000

Ontario (Racing Commission) v Hudon

Counsel to the applicant in an application for judicial review from a decision of the Ontario Racing Commission concerning the admissibility of a confession.

Tom Curry | June 28, 2000

Smith v Toronto Police Association

Counsel in application to declare the actions of a non-share capital corporation to be ultra vires the corporation's constitution. On appeal, the Court of Appeal affirmed that the actions were ultra vires.

Tom Curry & Dena N. Varah | June 24, 2000

Franklin v College of Physicians and Surgeons of Ontario

Counsel to a physician in a judicial review application concerning the jurisdiction of the Discipline Committee of the College of Physicians and Surgeons of Ontario to order payment of costs in certain circumstances.

Tom Curry | June 14, 2000

Animal House Investments Inc v Lisgar Development Ltd

Counsel in an application involving a shareholder dispute in closely held company where the applicant was seeking a just and equitable winding-up.

Tom Curry & Dena N. Varah | June 11, 2000

Crown Life Insurance Co v Canada Life Assurance Co

Counsel for the Canada Life Assurance Co in a dispute surrounding the interpretation of an indemnity provision in an agreement for purchase and sale.

Tom Curry | June 9, 2000

Counsel in an appeal concerning oppression remedy claims.

Tom Curry & Dena N. Varah | May 10, 2000

Giroux Estate v Trillium Health Centre

Counsel to a physician in a medical negligence action, which included an appeal dealing the doctrine of fraudulent concealment and the limitation period applicable to claims by estates.

Tom Curry & Matthew Sammon | May 7, 2000

Counsel in a successful arbitration to enforce an oral contract between partners of a closely held corporation.

Tom Curry & Shara N. Roy | May 5, 2000

407 ETR Concession Co v Ontario

Counsel to the successful 407 ETR in an arbitration and appeal concerning the entitlement of the 407 ETR to raise tolls without the province's approval.

Tom Curry | April 24, 2000

Berkshire Funding Initiatives Ltd v Trinity Capital Corp

Counsel in a proceeding opposing an injunction for breach of fiduciary duty and theft of confidential information.

Tom Curry | March 22, 2000

Prendiville v 407 International Inc

Counsel to the defendant 407 ETR in a class action dealing with the payment of late payment fees alleged to have violated the Criminal Code.

Tom Curry | March 21, 2000

Counsel to the largely successful law firm respondent at an arbitration involving a partnership dispute.

Tom Curry & Rebecca Jones | February 27, 2000

Corsica Developments Inc v Richmond Hill Naturalists

Counsel to community organization on a request for review of an Ontario Municipal Board decision approving an Official Plan Amendment permitting residential development at the David Dunlap Observatory in Richmond Hill.

Tom Curry | February 5, 2000

Law Society of Upper Canada v Neinstein

Counsel to the Law Society of Upper Canada in connection with appeals to the Divisional Court and Court of Appeal for Ontario on a professional discipline matter.

Tom Curry | January 11, 2000

Sanctuary et al v Toronto (City) et al

Counsel to the Canadian Civil Liberties Association in partnership with a coalition of public interest organizations, in proceedings against the City of Toronto, fighting for better protections and conditions in the City's shelter system and respite sites in response to the COVID-19 pandemic.

Amelin Resources Inc v Victory Energy Operations LLC

Counsel to Victory Energy Operations, a U.S. manufacturer of industrial steam boilers, alleging breach of contract and conspiracy.

Select Committee on Financial Transparency

Counsel to corporate witnesses testifying at the Legislative Assembly of Ontario's Select Committee on Financial Transparency.

Tom Curry, Monique Jilesen, Rebecca Jones, Jessica Roher & Chloe Boubalos

Counsel to the appellant Nicholas Danikas on the successful appeal of an order dismissing the action for delay.

Tom Curry & Robert Trenker

Counsel to the cross appellant Ludwig Nebel on the successful appeal of the trial judge's decision to deny costs to the successful defendant.

Tom Curry & Robert Trenker
Show more
International Academy of Trial Lawyers - Fellow

American College of Trial Lawyers - Chair of the Ontario Province Committee; Fellow

Commercial Bar Association (COMBAR) - Honourary Member

The Advocates' Society

Ontario Bar Association

Nipissing University - Board of Governors (2012-2020)

Canadian General Counsel Awards - Advisory Board Member
Lexpert Recognizes Lenczner Slaght's Litigation Strength

An increasing number of our expert litigators continue to be recognized as the foremost lawyers in their fields by peers and senior members of the legal profession.

November 23, 2023

Lenczner Slaght Stands Out as a Top-Tier Litigation Firm in Legal 500 Canada

Canada's leading litigation firm is once again recognized as a "litigation powerhouse" according to Legal 500 Canada.

November 17, 2023

Man With Unauthorized Access to Solicitor-Client Communications Barred From Defending Application

Interviewed by Law Times, Tom Curry shared his expert insights on the dispute in 2177546 Ontario Inc v 2177545 Ontario Inc. Tom acted for the appellant in the appeal. In his interview, Tom explains that while the justice system is used to dealing with the inadvertent disclosure of information in a civil action, a different set of problems arise in the context of an application because there is not the same disclosure of information regime.

Tom Curry | November 6, 2023

Chambers Canada Recognizes Lenczner Slaght as a Top-Tier Litigation Firm

Canada's leading litigation firm and its expert litigators continue to be recognized by world-renowned directory, Chambers & Partners.

September 28, 2023

Lenczner Slaght Litigators Recognized as Best Lawyers in Canada

In the latest edition of Best Lawyers in Canada, 41 of our expert litigators are recognized for their expertise across 24 practice areas. The following lawyers have also been recognized as "Lawyer of the Year" for receiving the highest overall peer-feedback in their practice areas in Toronto.

August 24, 2023

Lenczner Slaght's Litigation Excellence Recognized in 2023 Lexpert Directory

Following comprehensive peer review surveys and interviews with senior members in the legal profession, the 2023 Canadian Legal Lexpert Directory has recognized 31 of the firm's expert litigators for their experience, knowledge, and precision, with 108 rankings spanning 17 practice areas.

March 1, 2023

Chambers Global Recognizes Lenczner Slaght for the 21st Consecutive Year

Canada's leading litigation firm continues to be recognized for its dispute resolution expertise by world-renowned directory, Chambers Global, alongside notable full-service, national, and international firms.

February 16, 2023

Lenczner Slaght's 22nd Year at the Centre of the Lexpert Bull's Eye

The 2023 Lexpert®/American Lawyer Guide to the Leading 500 Lawyers in Canada continues to recognize Lenczner Slaght as the #1 firm in Toronto for Litigation and Commercial Litigation.

January 11, 2023

Lenczner Slaght Recognized Among Canada's Leading Litigation Lawyers

Following an in-depth peer review process, the 2022 Lexpert Special Edition: Canada's Leading Litigation Lawyers guide recognizes 15 Lenczner Slaght lawyers for their extensive courtroom experience and subject-matter expertise. We know courts, and courts know and trust us. That is why clients turn to us to solve their most complex legal problems.

November 23, 2022

OTLA Recognizes Tom Curry as a Leader of the Personal Injury Bar

Lenczner Slaght's Managing Partner, Tom Curry, is the 2022 Defence Counsel Honouree of the Ontario Trial Lawyers Association's Celebration of the Personal Injury Bar. The event will be held on November 18, 2022 at the InterContinental Toronto Centre.

Tom Curry | November 18, 2022

Lenczner Slaght Stands Out as a "Litigation Powerhouse" in Legal 500 Canada

Canada's leading litigation firm is once again ranked in Tier 1 for Dispute Resolution by Legal 500 Canada.

November 10, 2022

Lenczner Slaght Announces Monique Jilesen Will Succeed Tom Curry as Managing Partner

Interviewed by Canadian Lawyer, Monique Jilesen speaks more about the direction she intends to lead the firm following her appointment in 2023. Matthew B. Lerner was also mentioned, as he has been appointed to the Management Committee and will join current members, Eli Lederman, and chief operating officer Tracie Crook.

October 13, 2022

Lenczner Slaght Ranked Band 1 in Chambers Canada for 5th Consecutive Year

Canada's leading litigation firm and its expert litigators continue to be recognized in the latest edition of world-renowned directory, Chambers & Partners.

September 29, 2022

Lenczner Slaght Litigators Recognized Among the Best Lawyers in Canada

In the latest edition of Best Lawyers in Canada, 39 of our expert litigators are recognized by their peers for their expertise across 24 practice areas.

August 25, 2022

OBA Honours Tom Curry's Excellence in Civil Litigation

Lenczner Slaght's managing partner, Tom Curry, is the 2022 recipient of the prestigious OBA Award for Excellence in Civil Litigation.

Tom Curry | August 16, 2022

Settlement Reached in Reichmann Litigation

Abraham Reichmann is very pleased to announce that he has reached a private and confidential settlement of the Reichmann v Reichmann et al lawsuit in the Ontario Superior Court of Justice concerning Ralph and Ada Reichmann.

Tom Curry | April 7, 2022

The 2022 Lexpert Directory Recognizes Lenczner Slaght's Litigation Excellence

31 of our expert litigators are recognized by their peers as the foremost practitioners across 18 fields.

February 25, 2022

Lenczner Slaght Ranked for the 20th Consecutive Year in Chambers Global

Canada's leading litigation firm continues to be recognized for its dispute resolution expertise by world-renowned directory, Chambers Global, alongside notable full-service, national, and international firms.

February 17, 2022

Where There's Fire, There's Smoke (and Negligence)

In Burr v Tecumseh, our expert litigators successfully defended, at trial, against claims of negligence against the manufacturer of a component part in an end use appliance which caused a house fire.

Tom Curry, Dena N. Varah & Sarah Bittman | February 15, 2022

Lenczner Slaght's 21st Year at the Centre of the Lexpert Bull's Eye

Lenczner Slaght continues to be recognized as the #1 firm in Toronto for Litigation and Commercial Litigation by the 2022 Lexpert®/American Lawyer Guide to the Leading 500 Lawyers in Canada.

January 6, 2022

Lexpert Recognizes Lenczner Slaght's Litigation Expertise

Following an in-depth peer review process, the 2021 Lexpert Special Edition: Canada's Leading Litigation Lawyers guide recognizes 19 Lenczner Slaght lawyers for their extensive courtroom experience and subject-matter expertise.

November 26, 2021

Top 10 Business Decisions of 2020-2021

In Lexpert's Top 10 Business Decisions of 2020-2021 article, Lenczner Slaght is featured for its involvement in Grant Thornton LLP v New Brunswick and Corner Brook (City) v Bailey. Peter Griffin also provides his expert insights on the significance of Grant Thornton LLP v New Brunswick for the feature.

November 25, 2021

Legal 500 Highlights Lenczner Slaght's Litigation Dominance

Legal 500 recognizes Canada's leading litigation firm as "a regular fixture in the country's ground-breaking contentious cases".

November 12, 2021

Re-writing the Playbook: Top 10 Civil Litigation Boutiques

In the latest InHouse feature, Canadian Lawyer once again highlights the firms from their Top 10 Civil Litigation Boutiques in Canada list.

Tom Curry & Paul-Erik Veel | September 24, 2021

Chambers Canada Recognizes Lenczner Slaght's Litigation Excellence

Canada's leading litigation firm and its expert litigators continue to advance their position in the latest edition of world-renowned directory, Chambers & Partners.

September 9, 2021

Lenczner Slaght Litigators Ranked Among Best Lawyers in Canada

In the latest edition of Best Lawyers in Canada, 37 of our expert litigators are recognized for their expertise across 25 practice areas.

August 26, 2021

Lexpert Recognizes Lenczner Slaght's Leading Health Sciences Expertise

The inaugural issue of Lexpert's Special Edition on Canada's Leading Health Sciences Lawyers recognizes 11 Lenczner Slaght lawyers for their extensive industry experience. The rankings are also published in the June issue of the Globe & Mail's Report on Business.

June 17, 2021

Leadership Opportunities Within Unprecedented Challenges

Tom Curry was invited to the Canadian Law Awards to speak about the shift in practices and priorities during COVID-19. This article provides a summary of the discussion held.

Tom Curry | June 16, 2021

Tom Curry to Receive Nipissing University's Highest Honour

Nipissing University will recognize Tom Curry with an honorary degree, Doctor of Letters, at its upcoming virtual convocation celebrations. Tom is being honoured for his meaningful contributions to Nipissing University, the legal profession, and society-at-large.

Tom Curry | June 11, 2021

Benchmark Canada Recognizes Lenczner Slaght as a "Powerhouse"

Canada's leading litigation firm continues to be recognized with the top tier ranking of "Highly Recommended in Ontario" for its Dispute Resolution practice.

May 3, 2021

The 2021 Lexpert Directory Recognizes 30 Lenczner Slaght Lawyers

An increasing number of our expert litigators are recognized by their peers as the foremost practitioners in their fields.

April 22, 2021

Lenczner Slaght Ranked for the 19th Consecutive Year in Chambers Global

Canada's leading litigation firm is once again recognized for its dispute resolution expertise by world-renowned directory, Chambers Global, alongside notable full-service, national, and international firms.

February 18, 2021

Lenczner Slaght Achieves 20 Years at the Centre of the Lexpert Bull's-Eye

The 2021 Lexpert®/American Lawyer Guide to the Leading 500 Lawyers in Canada continues to recognize Lenczner Slaght as the #1 firm in Toronto for Litigation and Commercial Litigation.

December 17, 2020

In the fall edition of The Advocates' Society's "Advocacy Matters" magazine, Tom Curry's program "On Oral Advocacy: Required Reading, Viewing & Listening" is featured along with key takeaways from the program.

Tom Curry | November 28, 2020

Lexpert Recognizes Lenczner Slaght Lawyers for Litigation Excellence

An increasing number of our expert litigators continue to be recognized as the foremost litigators in their fields by peers and senior members of the legal profession.

November 27, 2020

Legal 500 Recognizes Lenczner Slaght's Top-Tier Litigation Expertise

Canada's leading litigation firm is "recognized across the country as a force in complex disputes" according to Legal 500.

November 16, 2020

Who's Who Legal: Canada 2020 Recognizes Lenczner Slaght's Expert Litigators

In the latest edition of Who's Who Legal: Canada, Lenczner Slaght achieves eight recognitions in the Litigation chapter, with a total of ten expert litigators ranked.

October 27, 2020

Lenczner Slaght Recognized as a Top-Tier Litigation Firm by Chambers Canada

Canada's leading litigation firm and its expert litigators continue to be recognized by world-renowned directory, Chambers & Partners.

September 9, 2020

Lexpert Recognizes Lenczner Slaght's Leading Infrastructure Lawyers

Our expert litigators continue to be recognized as foremost litigators in their fields by peers and senior members of the legal profession.

September 3, 2020

Best Lawyers in Canada Recognizes Lenczner Slaght's Litigation Expertise

Lenczner Slaght is proud to announce that 33 of our expert litigators are recognized in Best Lawyers in Canada 2021. Our lawyers received a total of 128 rankings, up from 100 in 2020.

August 27, 2020

Lenczner Slaght Recognized as a Top Tier Civil Litigation Firm

After an extensive survey of in-house counsel and clients from across Canada, Canadian Lawyer Magazine has named Lenczner Slaght one of the Top 10 Civil Litigation Boutiques in Canada.

Tom Curry | May 27, 2020

Lexpert Highlights Lenczner Slaght's Professional Excellence

Lenczner Slaght's litigators continue to be recognized by their peers as the foremost practitioners in their fields.

April 24, 2020

COVID-19 reaction: Law offices shutter and solo litigators try to stay afloat with remote work

Tom Curry is quoted on how we are doing our part to flatten the COVID-19 curve as a firm.

Tom Curry | March 16, 2020

Chambers Global Recognizes Lenczner Slaght for the 18th Consecutive Year

Canada's leading litigation firm continues to be recognized for its dispute resolution expertise by world-renowned directory, Chambers Global, alongside notable full-service, national, and international firms.

February 13, 2020

Lenczner Slaght's Expert Litigators Ranked in Who's Who Legal: Canada 2019

Canada's leading litigation firm continues to be recognized for its exceptional litigation expertise.

December 17, 2019

Lenczner Slaght's 19th Year at the Centre of the Lexpert Bull's-Eye

Canada's leading litigation firm continues to be recognized as the #1 firm in Toronto for Litigation and Commercial Litigation by the 2020 Lexpert®/American Lawyer Guide to the Leading 500 Lawyers in Canada.

December 13, 2019

Lenczner Slaght's R&R Lounge Receives Precedent Innovation Award

Precedent Magazine recognizes Lenczner Slaght's R&R Lounge among the innovative people, projects and ideas that are actively improving the legal profession.

Shara N. Roy, Brian Kolenda & Tom Curry | December 4, 2019

Lexpert Recognizes Lenczner Slaght's Leading Litigation Lawyers

Peers and senior members of the legal profession continue to recognize our expert lawyers among the foremost litigators in their fields.

November 29, 2019

Legal 500 Recognizes Lenczner Slaght as a "Litigation Powerhouse"

Legal 500 distinguishes Canada's leading litigation firm for its "deep bench and first-class trial experience."

November 14, 2019

Chambers Canada Recognizes Lenczner Slaght as a Top-Tier Litigation Firm

Canada's leading litigation firm and its expert litigators continue to advance their position in the latest edition of world-renowned directory, Chambers Canada, with nine new rankings.

September 19, 2019

Best Lawyers in Canada Recognizes Lenczner Slaght with 100 Rankings

In the latest edition of Best Lawyers in Canada, 28 Lenczner Slaght lawyers earned a total of 100 rankings, up from 86 in 2019.

August 21, 2019

Lenczner Slaght Litigators Recognized for their Cross-Border Expertise

Seven Lenczner Slaght lawyers are ranked as leaders by peers and senior members of the legal profession for their cross-border experience.

June 17, 2019

The 2019 Lexpert Directory Recognizes Lenczner Slaght with 89 Rankings

An increasing number of our expert litigators are recognized by their peers as the foremost practitioners in their fields.

May 3, 2019

SCC decision could focus on CRTC's reach

Tom Curry is quoted in the Law Times article SCC decision could focus on CRTC's reach on April 29, 2019. The article discusses the...

Tom Curry | April 29, 2019

Benchmark Canada Highlights Lenczner Slaght's Litigation Excellence

Benchmark Canada 2019 not only recognizes Canada's leading litigation firm with the top tier ranking of "Highly Recommended in Ontario", 17 Lenczner Slaght litigators are also ranked for their expertise.

March 27, 2019

Tom Curry to Receive Prestigious Law Society Medal

Canada's leading litigation firm is proud to announce that our Managing Partner, Tom Curry, will be recognized for his exceptional career achievement and exemplary contribution to the profession at the annual Law Society Awards ceremony on May 22, 2019, at Osgoode Hall.

Tom Curry | March 13, 2019

Lenczner Slaght Named Firm of the Year in Medical Defense/Health

Canada's leading litigation firm is proud to announce that we have been singled out for our Medical Defense and Health Law expertise at last week's 2019 Benchmark Canada Awards.

Tom Curry, Matthew Sammon & William C. McDowell | March 11, 2019

Lenczner Slaght Recognized for Dispute Resolution by World-Renowned Directory

The Chambers Global rankings are the culmination of extensive research and interviews with firm clients and legal professionals around the world who have recognized Lenczner Slaght for its extensive trial experience and commitment to delivering the best results for its clients.

February 12, 2019

Another Bull's-Eye for Canada's Leading Litigation Firm

Lenczner Slaght is once again recognized as the #1 firm in Toronto for Litigation and Commercial Litigation by the 2019 Lexpert/American Lawyer Guide to the Leading 500 Lawyers in Canada.

December 12, 2018

Lenczner Slaght Recognized as a Top-Tier Litigation Firm by Legal 500

Legal 500 recognizes Lenczner Slaght as the "best litigation boutique in Canada."

December 3, 2018

Tom Curry was quoted in the Lexpert article A Matter of Civility on November 30, 2018. This article discusses the standard of civility in the legal profession.

Tom Curry | November 30, 2018

Lexpert Recognizes Lenczner Slaght's Excellence in Litigation

Our expert litigators continue to be recognized as the foremost litigators in their fields by peers and senior members of the legal profession.

November 30, 2018

Who's Who Legal: Canada 2018 Highlights Lenczner Slaght's Litigation Strength

Seven Lenczner Slaght litigators are once again recognized for their exceptional expertise.

November 12, 2018

Portable Productivity: Lawyers on Integrating Tech Into Practice

Tom Curry, Sana Halwani, and Paul-Erik Veel were quoted in Sean Robichaud's latest blog post dated October 24, 2018. The blog post provides tips from lawyers who have integrated technology into their practice and have, as a result, streamlined their productivity.

Tom Curry, Sana Halwani & Paul-Erik Veel | October 24, 2018

Who's Who Legal Recognizes Lenczner Slaght's Litigation Dominance

Eight Lenczner Slaght lawyers are recognized globally for their superb litigation expertise.

October 15, 2018

Lenczner Slaght Recognized as a "Litigation Powerhouse"

Canada's leading litigation firm and its expert litigators continue to be recognized by world-renowned directory, Chambers & Partners.

September 21, 2018

Tom Curry is featured in the Law Times for being the recipient of the annual Catzman Award for Professionalism and Civility!

Tom Curry | September 17, 2018

Lenczner Slaght Litigators Ranked in Best Lawyers in Canada

Canada's leading litigation firm is proud to announce that 25 of the firm's 58 lawyers have been recognized in the Best Lawyers in Canada 2019 publication across multiple categories.

August 21, 2018

Tom Curry Recognized for Civility and Professionalism

Lenczner Slaght's Managing Partner is the 2018 recipient of the Advocates' Society's prestigious Catzman Award for Professionalism and Civility.

Tom Curry | July 31, 2018

Lexpert Highlights Lenczner Slaght's Cross-border Expertise

Nine partners from Canada's leading litigation firm are ranked as leading the way in cross-border practice excellence.

June 27, 2018

Five lawyers who refuse to give up on BlackBerry

Tom Curry was quoted in Precedent Magazine's Law and Style article about his long-time affinity the BlackBerry brand and it's devices.

Tom Curry | May 29, 2018

Tom Curry Honoured for Excellence in Teaching

Tom is recognized by the Advocates' Society for his outstanding contribution in the classroom and to the profession.

Tom Curry | May 24, 2018

Lenczner Slaght Recognized as a Top Tier Firm

Once again, in-house counsel and clients from across Canada voted Lenczner Slaght as one of the Top 10 Civil Litigation Boutiques in the latest issue of Canadian Lawyer Magazine.

Tom Curry | May 15, 2018

Lexpert Recognizes Lenczner Slaght's Professional Excellence

An increasing number of the firm's lawyers have been ranked by their peers as leading practitioners in their field.

April 12, 2018

Lenczner Slaght Receives Top Tier Ranking in Benchmark Litigation

19 Lenczner Slaght leading litigators are ranked in Benchmark Litigation's 2018 directory, including 7 new additions since last year. Three of the firm's litigation stars are also recognized as a Top 50 Trial Lawyer in Canada.

April 4, 2018

Lenczner Slaght Ranked for the 16th Consecutive Year in Chambers Global 2018

Canada's leading litigation firm is once again recognized in the area of Dispute Resolution by this world-renowned directory alongside notable full-service, national and international firms.

February 15, 2018

Tom Curry is featured in the most recent episode of Sean Robichaud's Of Counsel which gives listeners a chance to get into the minds of remarkable litigators. Tom discusses his path to becoming one of Canada's best litigators, the future of the legal profession, the importance of progression for law firms, the value of tradition, civility in the practice, social media, running with P Diddy, motorcyling, and space travel.

Tom Curry | February 10, 2018

Canada's leading litigation firm is excited to announce the appointment of our new Managing Partner, Tom Curry, who will lead Lenczner Slaght into a new era of excellence.

Tom Curry | January 15, 2018

Lenczner Slaght Litigators Lead in the 2018 Lexpert/ALM 500 Rankings

Canada's leading litigation firm is one of two firms with the highest number of lawyers ranked in Corporate Commercial Litigation in the 2018 Lexpert®/American Lawyer Guide to the Leading 500 Lawyers in Canada.

December 12, 2017

Lenczner Slaght is Named a Top-Tier Firm in Legal 500 Rankings

Along with the firm's Tier 1 ranking in Dispute Resolution with four leading lawyers and one next generation lawyer recognized, Lenczner Slaght is also ranked in Intellectual Property, Labour and Employment, and Competition and Antitrust.

November 29, 2017

Lexpert Highlights Lenczner Slaght's Litigation Strength

A total of 13 Lenczner Slaght litigators have once again been ranked among the foremost litigators in their field in the 2017 Lexpert/ROB Special Edition: Canada's Leading Litigation Lawyers.

November 24, 2017

Lenczner Slaght's Cross-Border Litigation Expertise is Highly Ranked

Almost half of the partners at Canada's leading litigation firm are ranked with one Litigation Lawyer to Watch and 12 Leading Cross-Border Litigation Lawyers.

November 23, 2017

Who's Who Legal: Canada 2017 Highlights Lenczner Slaght Litigators

Lenczner Slaght is proud to be named as "the foremost litigation team in the country" by Who's Who Legal: Canada 2017, with six of our expert litigators recognized for their exceptional work representing clients.

October 12, 2017

Lenczner Slaght Recognized in Chambers Canada 2018

Canada's leading litigation firm and its expert lawyers are ranked once again by Chambers & Partners for their exceptional litigation work.

September 28, 2017

Lenczner Slaght Ranked Among the Best

Almost half of the leading litigation firm's lawyers are recognized in the Best Lawyers in Canada.

August 22, 2017

Decision brings clarity to Limitations Act

Tom Curry was quoted in the Law Times article Decision brings clarity to Limitations Act on May 8, 2017.

Tom Curry | May 8, 2017

Lenczner Slaght Shines in 2017 Lexpert Rankings

Lenczner Slaght's litigators continue to be recognized by their peers as leading practitioners in their fields according to the 2017 Canadian Legal Lexpert Directory.

May 5, 2017

23 Percent of Lenczner Slaght Lawyers ranked in Benchmark Litigation 2017

12 Lenczner Slaght leading litigators are ranked in Benchmark Litigation's 2017 directory.

April 20, 2017

Lenczner Slaght is the Unrivaled Litigation Boutique in Chambers Global 2017

The firm's litigators earned the top rankings alongside full-service, national and international counterparts in the litigation categories.

March 29, 2017

Lenczner Slaght lawyers recognized in Lexpert ALM 500 Guide

Canada's leading litigation boutique leads all firms with 10 lawyers ranked in litigation practice areas in the 2017 Lexpert®/American Lawyer Guide to the Leading 500 Lawyers in Canada ("ALM 500")

January 4, 2017

16 Lenczner Slaght Lawyers Ranked as Canada's Leading Litigators

Number of Lenczner Slaght lawyers ranked in the year-end Lexpert Special Edition published in conjunction with Report on Business magazine jumps to 16.

December 1, 2016

Peers Recognize Lenczner Slaght's Expertise in Cross-border Litigation

Fifteen Lenczner Slaght lawyers have been ranked in the Lexpert 2016 Guide to the Leading U.S/Canada Cross-Border Litigation Lawyers in Canada

November 25, 2016

JPs won't get additional salary hike

Tom Curry was quoted in the Law Times article JPs won't get additional salary hike on November 21, 2016.

Tom Curry | November 21, 2016

Ontario Court of Appeal allows 407 ETR's appeal in 407 ETR Concession Company Limited v. Ira Day

Tom Curry and Rebecca Jones of Lenczner Slaght acted as counsel for 407 ETR before the Court of Appeal for Ontario in a case concerning the limitation period applicable to 407 ETR debts.

Tom Curry & Rebecca Jones | September 29, 2016

Lenczner Slaght Lawyers Ranked Best

Nearly half of the firm's lawyers recognized among Canada's foremost practitioners

August 10, 2016

23 Lenczner Slaght Lawyers Ranked in 2016 Lexpert Directory

This year, the Canadian Legal Lexpert® Directory increased the number of Lenczner Slaght lawyers ranked among the best in Canada to 23, up from 20 in 2015.

June 22, 2016

Ontario Court of Appeal Dismisses Appeal in Groia v. Law Society of Upper Canada

Tom Curry, Jaan Lilles, and Andrew Porter of Lenczner Slaght acted as counsel to the Law Society of Upper Canada before the Court of Appeal for Ontario concerning the finding of professional misconduct and one month suspension imposed by the Law Society Tribunal's Appeal Division following a lengthy discipline hearing into the lawyer's unprofessional conduct in court.

Tom Curry, Jaan Lilles & Andrew Porter | June 15, 2016

Lenczner Slaght Remains Among Top in Chambers Global Rankings

Canada's leading litigation practice recognized in tier one for 14 consecutive years.

March 30, 2016

Lenczner Slaght Scores Bull's Eye in Leading 500 Lawyers in Canada

Canada's leading litigation practice once again tops the list of litigation firms in the 2016 Lexpert®/American Lawyer Guide to the Leading 500 Lawyers in Canada.

February 4, 2016

Three Lenczner Slaght cases featured in Lexpert's Top 10 Business Decisions of 2015

Canada's leading litigation practice acted as counsel on the top case in Lexpert's annual ranking

January 11, 2016

Lenczner Slaght Leads in Cross-Border Litigation

Recognition of Lenczner Slaght lawyers as Canada's Leading Cross-Border Litigators Endures

December 8, 2015

Curry sees "very dramatic shift" in handling of paramountcy law

Tom Curry and Andrew Parley were quoted in The Lawyers Weekly on November 27, 2015.

Tom Curry & Andrew Parley | November 27, 2015

Lenczner Slaght Recognized by Who's Who Legal 2015

Seven lawyers singled out by peers as leading practitioners in their field.

November 10, 2015

Lenczner Slaght Honoured by Chambers Canada for Dispute Resolution

Canada's leading litigation firm takes first ever Chambers Canada award for Dispute Resolution Team of the Year

October 2, 2015

Lenczner Slaght Lawyers Repeatedly Ranked Among the Best

Half of the firm's lawyers are ranked as leading practitioners and three named "Lawyer of the Year" in the latest Best Lawyers in Canada Directory.

August 24, 2015

Recognized as Leading Litigation Lawyers

Lenczner Slaght lawyers recognized for litigation in 2015 Who's Who Legal.

August 20, 2015

20 Lenczner Slaght Lawyers Recognized in 2015 Lexpert Directory

Recognized by Canadian Legal Lexpert® Directory as leading practitioners.

June 25, 2015

Lenczner Slaght Repeatedly Tops Chambers Global Ranking

Canada's leading litigation practice remains highly regarded for 13 consecutive years.

April 2, 2015

Lenczner Slaght - "a fortress inhabited by litigation royalty"

13 Lenczner Slaght lawyers recognized in the 2015 Benchmark Litigation Directory.

March 30, 2015

Court struggles with 'victimology' issues

Tom Curry was quoted in the March 27, 2015 issue of the Lawyers Weekly on the recent British Colombia Court of Appeal decision in R. v. Orr involving issues of expert evidence.

Tom Curry | March 27, 2015

SCC clarifies merger review requirements

Tom Curry was quoted in the Lawyers Weekly on February 6, 2015 in relation to the Supreme Court of Canada decision in Tervita Corp. v. Canada (Commissioner of Competition).

Tom Curry | February 12, 2015

Divisional Court Dismisses Groia Appeal

Tom Curry, Jaan Lilles and Andrew Porter acted as counsel for the Law Society of Upper Canada.

Tom Curry, Jaan Lilles & Andrew Porter | February 2, 2015

Supreme Court says mergers can't block future competition

Tom Curry was quoted in the Financial Post on January 23, 2015 in regards to the Supreme Court of Canada ruling in Tervita Corp. v. Canada (Commissioner of Competition).

Tom Curry | January 23, 2015

Colleagues defend Bre-X lawyer in Law Society fight

Tom Curry and Jaan Lilles were quoted in the Toronto Star on January 9, 2015.

Tom Curry & Jaan Lilles | January 9, 2015

Lenczner Slaght Remains at the Centre of the Lexpert Bull's-Eye

Canada's leading litigation practice is once again ranked #1 in The 2015 Lexpert/American Lawyer Guide to the Leading 500 Lawyers in Canada.

January 6, 2015

Premier practice comprised of Toronto's premier litigators

Legal 500 Canada recommends Lenczner Slaght in Dispute Resolution, Intellectual Property, Labour and Employment Law.

December 29, 2014

A Leader in Cross-Border Litigation

14 Lenczner Slaght litigators ranked in Lexpert 2014 Guide to the Leading U.S/Canada Cross-Border Litigation Lawyers in Canada.

December 18, 2014

Recognized as Canada's Leading Litigators

Lenczner Slaght Lawyers listed in the year-end Lexpert Special Edition published in conjunction with Report on Business magazine.

December 3, 2014

Jim Armitage: Barclays and Montreal pension-fund fiasco

Tom Curry was quoted in The Independent on November 13, 2014 on Barclays Bank v. Metcalfe & Mansfield (Devonshire Trust).

Tom Curry | November 13, 2014

Lenczner Slaght Lawyer is a Recipient of the 2014 Zenith Award

Tom Curry is recognized for demonstrating excellence and thought leadership.

Tom Curry | October 7, 2014

Art of the Case: How the Chatr Wireless case avoided incivility despite the high stakes

Tom Curry, Jaan Lilles and Paul-Erik Veel were quoted in the September, 2014 issue of Lexpert Magazine in relation to Commissioner of Competition v. Rogers Communications Inc. et al.

Tom Curry, Jaan Lilles & Paul-Erik Veel | September 2, 2014

23 Lenczner Slaght Lawyers Ranked Among the Best

Nearly half of the firm's 49 lawyers are ranked as leading practitioners and two named "Lawyer of the Year" in the latest Best Lawyers in Canada Directory.

August 27, 2014

Lenczner Slaght Lawyers Recognized in Litigation

Six of the firm's lawyers are ranked in Who's Who Legal: Litigation 2014.

July 28, 2014

Lenczner Slaght Increases Rankings in 2014 Lexpert Directory

Canada's leading litigation practice continues to add new names to the list.

June 3, 2014

It's game on in bet-the-company litigation

Tom Curry was quoted in an article on canadianlawyermag.com where he was joined by the Honourable Justice Colin L. Campbell, Q.C. and Greg MacKenzie, General Counsel for 407ETR on a panel at the April 7, 2014 CCCA National Conference moderated by Marguerite Ethier.

Tom Curry | April 14, 2014

Lenczner Slaght Tops Chambers Global Ranking

Canada's leading litigation practice remains in Band 1 for 12th consecutive year.

March 25, 2014

Ruling a Relief to Lawyers Asked For Friendly Advice

Tom Curry was quoted in this Law Times article on March 10, 2014, following his interview with Julius Melnitzer.

Tom Curry | March 11, 2014

Lenczner Slaght is at the Centre of the Lexpert Bull's-Eye

Canada's leading litigation practice is once again ranked #1 in The 2014 Lexpert/American Lawyer Guide to the Leading 500 Lawyers in Canada.

January 21, 2014

Lenczner Slaght Lawyers among Canada's Leading Litigators

Lenczner Slaght lawyers recognized in the year-end Lexpert Special Edition published in conjunction with Report on Business magazine.

January 7, 2014

Tom Curry inducted into the International Academy of Trial Lawyers

Tom Curry | August 19, 2013

Lenczner Slaght Lawyers Ranked Among the Best

Canada's leading litigation practice has 22 professionals in the 2014 Best Lawyers in Canada list.

August 12, 2013

Lenczner Slaght in Top Tier and 11 Lawyers Ranked as Stars

Canada's leading litigation practice also wins two national impact cases.

February 13, 2013

Lenczner Slaght Lawyers Win Top Peer Ratings

Recognized by Canadian Legal Lexpert Directory as leading practitioners.

May 29, 2012

Canadian Lawyer's Top 10 Litigation Boutiques

Lenczner Slaght included in the list of Canadian Lawyer's Top 10 Litigation Boutiques. As found by a survey completed by Canadian Lawyer Magazine.

Tom Curry | April 2, 2012

Lenczner Slaght Achieves Top Ranking

Lenczner Slaght in the top band of Canadian litigation practices.

March 29, 2012

Ruling on bank speaks to contract honesty

Tom Curry, Monique Jilesen and Brendan Gray, counsel to Devonshire Trust, successfully defended against a $1.2 billion claim by Barclays Bank PLC.

Tom Curry & Monique Jilesen | September 14, 2011

Barclays loses legal battle over ABCP

Tom Curry, Monique Jilesen and Brendan Gray, counsel to Devonshire Trust, successfully defended against a $1.2 billion claim by Barclays Bank PLC.

Tom Curry & Monique Jilesen | September 13, 2011

Canadian Lawyer's list of the top 10 boutique firms in litigation

Receiving by far the most mentions from Bay Street lawyers and in-house counsel, Lenczner Slaght is clearly the top pick when it comes to Toronto litigation boutiques.

March 1, 2010

Campbell says referee 'couldn't cut it' in NHL

Tom Curry represents former NHL referee in his battle for reinstatement.

Tom Curry | February 9, 2010
Show more
Examinations for Discovery Building Block Series: Skills Workshop

Tom Curry is co-chair of The Advocates' Society's Examinations for Discovery: Building Block Series. In the fourth and final block of the series, Tom will lead a skills workshop to allow attendees to put theory into practice.

Tom Curry | January 16, 2024

Examinations for Discovery Building Block Series: Using Discovery Transcripts at Trial

Tom Curry is co-chair of The Advocates' Society's Examinations for Discovery: Building Block Series. In the third block of the series, Tom will lead a plenary session featuring judges and leading practitioners as they discuss how to successfully use the discovery transcript at trial.

Tom Curry | December 12, 2023

Examinations for Discovery Building Block Series: Discovery Questions and Techniques

Tom Curry is co-chair of The Advocates' Society's Examinations for Discovery: Building Block Series. In the second block of the series, Tom will lead a plenary session on how to effectively ask powerful discovery questions and other discovery techniques.

Tom Curry | November 14, 2023

Tom Curry was invited to share his expertise on "Effective Commissions Advocacy Inside the Hearing Room" at The Advocates' Society's upcoming program.

Tom Curry | October 17, 2023

Examinations for Discovery Building Block Series: Theory, Strategy and Preparation

Tom Curry co-chaired The Advocates' Society's Examinations for Discovery: Building Block Series. In the first block of the series, Tom will led a plenary session on how to properly plan for discovery and strategically use every step of the process to your advantage.

Tom Curry | October 11, 2023

Tom Curry was invited to speak at the Ontario Trial Lawyers Association's Spring Conference. Tom presented on the panel Victorious Losers: How to Thrive Despite Losing.

Tom Curry | May 12, 2023

Dealing with Difficult Counsel

Rebecca Jones and Tom Curry presented at The Advocates' Society's annual program titled "Dealing With Difficult Counsel". Rebecca co-chaired the program, and Tom spoke on the panel Lawyers Dealing with Lawyers: Practical Strategies for Dealing with Un-Civil Counsel.

Tom Curry & Rebecca Jones | May 9, 2023

Spring Symposium 2023: A Moment in Time - Current Events, Legitimacy and the Justice System

Tom Curry was invited to share his expertise at The Advocates' Society's Spring Symposium. Tom will present on the panel At the Intersection of Law, Rights, and Politics: the Freedom Convoy and the Emergency Act Commission.

Tom Curry | April 26, 2023

Continuing Medical Education Seminar: Obstetrical Malpractice 2023

Tom Curry shared his expertise at Mount Sinai Hospital's Continuing Medical Education Seminar. Tom discussed Extreme Prematurity (22-24 weeks).

Tom Curry | January 21, 2023

A Managing Partner's Perspective on Legal Marketing

Our Director of Business Development & Marketing, Lindsey Bombardier, sat down with our Managing Partner, Tom Curry, to discuss his past experiences with legal marketers, his opinion on the value they bring to lawyers, and his advice on how both can effectively work together.

Tom Curry & Lindsey Bombardier | November 10, 2022

Mastering the Art of Examining Witnesses

Tom Curry was co-lead of The Advocates' Society's flagship program on direct and cross examinations. Tom shared core advocacy skills with practical techniques honed through dozens of trials.

Tom Curry | September 23, 2022

Tom Curry was invited to share his expertise at the OBA's program titled Your First Civil Trial. Tom will present on the panel "Use of Discovery Transcripts and Appeal Proofing Your Case".

Tom Curry | March 31, 2022

Substantive Law for Litigators: Torts

Tom Curry presented at the Law Society of Ontario's program "Substantive Law for Litigators: Torts". He spoke on the panel "Cause of Harm".

Tom Curry | March 30, 2022

Continuing Medical Education Seminar: Obstetrical Malpractice 2022

Tom Curry shared his expertise at Mount Sinai Hospital's Continuing Medical Education Seminar. Tom led discussions on "Pre Term Labour" and "Medical Legal Response and Case Examples".

Tom Curry | January 22, 2022

Examinations for Discovery: Building Block Series

Tom Curry co-chaired The Advocates' Society's Examinations for Discovery: Building Block Series. In this series, seasoned litigators and judges shared their most effective discovery techniques over four sessions, providing attendees with the tools, tips and strategies needed to get the most out of their next discovery.

Tom Curry | January 20, 2022

The Dilemmas Behind the Scenes: Assignment and Removal of Adjudicators

Tom Curry was invited to speak at the Council of Canadian Administrative Tribunals' webinar titled The Dilemmas Behind the Scenes: Assignment and Removal of Adjudicators. The webinar explored the issues of who sits on cases, and the exercise of the chair's power to assign members, from a variety of different angles.

Tom Curry | November 17, 2021

TBLA Virtual Fall Conference 2021

Tom Curry presented at the Thunder Bay Law Association's Fall Conference. Tom spoke about the anticipated changes to Rule 53.03 and how it will impact litigation practices throughout Ontario.

Tom Curry | October 27, 2021

Leadership in a Time of Uncertainty – Lessons Learned From Success

Tom Curry spoke at the Canadian Law Awards on the panel Leadership in a Time of Uncertainty – Lessons Learned From Success. The panel shared their lessons learned from leading through times of change and uncertainty.

Tom Curry | May 20, 2021

Anatomy of a Trial: Successful Trial Strategy

Tom Curry shared his expertise at the OBA's premier program Anatomy of a Trial: Successful Trial Strategy. His panel discussed trial lessons learned on appeal.

Tom Curry | April 23, 2021

Foundations in Judicial Competencies

Tom Curry shared his expertise at the OBA's Foundations in Judicial Competencies: Certificate Program. Tom shared his insights on some of the essential pillars of judicial excellence, namely, independence, integrity and diligence.

Tom Curry | April 14, 2021

Tom Curry was invited to speak at the LSO's 15th Annual Family Law Summit as a keynote speaker. Tom will be presenting on How to be a Good Advocate.

Tom Curry | April 12, 2021

Causation on Trial: Making Sense of Causation in the Most Difficult Cases

Tom Curry shared his expertise at the LSO's program Causation on Trial: Making Sense of Causation in the Most Difficult Cases. Tom discussed "How to Determine When It Is Appropriate to Rely on Inference in the But-For Analysis".

Tom Curry | February 26, 2021

On Oral Advocacy 2: Required Reading, Viewing & Listening

Tom Curry co-chaired The Advocates' Society's program "On Oral Advocacy 2: Required Reading, Viewing & Listening". Back by popular demand, Tom provided an entirely new list of essential reading, viewing and listening for advocates.

Tom Curry | February 11, 2021

Old vs. New Guidelines: Do the New "Concise" Guidelines Make Parts of the Old Guidelines (not addressed) Now Obsolete?

Tom Curry shared his expertise at Mount Sinai Hospital's continuing medical education seminar on the scope of obstetrical malpractice suits. Tom presented on the topic "Old vs. New Guidelines: Do the New "Concise" Guidelines Make Parts of the Old Guidelines (not addressed) Now Obsolete?".

Tom Curry | January 23, 2021

On Oral Advocacy: Required Reading, Viewing & Listening

Tom Curry co-chaired The Advocates' Society's program "On Oral Advocacy: Required Reading, Viewing & Listening". Tom shared his favourite instructive, inspiring and entertaining resources for advocates, including: texts, literature, films, online content and more.

Tom Curry | September 23, 2020

Judicial Independence, Integrity and Diligence

Tom Curry spoke at the OBA's Foundations in Judicial Competencies Certificate Program on some of the essential pillars of judicial excellence, namely, independence, integrity and diligence. Tom shared his expert insights into how he has developed and championed these qualities over time.

Tom Curry | August 11, 2020

A Deep Culture of Collaboration Leads to Versatility

Tom Curry was interviewed in the podcast "Be You: The World Will Adjust". Tom discussed how the legal industry has adapted to COVID-19 and the important role technology will play moving forward.

Tom Curry | August 10, 2020

Maintaining Your Litigation Practice in a Remote Work Environment

Tom Curry co-chaired the final session of the OBA's Civil Litigation Call In Series on Maintaining Your Litigation Practice in a Remote Work Environment.

Tom Curry | May 14, 2020

Peter Griffin and Tom Curry spoke at The Advocates' Society's 19th Annual Spring Symposium on the module The Civil Advocate. Their session included an update on principles of civility for advocates and how to handle questions from the Bench on appeal.

Peter Griffin & Tom Curry | April 29, 2020

Continuing Medical Education Seminar: Obstetrical Malpractice

Tom Curry and Mark Veneziano shared their expertise at Mount Sinai Hospital's Continuing Medical Education Seminar. Tom discussed "Accountability for Expert Witnesses," while Mark presented on the topic of "Partogram: What is the Dilemma?".

Tom Curry & Mark Veneziano | January 25, 2020

Tom Curry co-chaired The Advocates' Society's Civility in Changing Times program. The program brought together judges and leading litigators to discuss how to navigate civility issues in written correspondence, at discovery, mediation, arbitration and in the heat of trial.

Tom Curry | December 17, 2019

Trial Advocacy in Action: The Rosenberg Spy Case

Tom Curry co-chaired The Advocates' Society's Trial Advocacy in Action program on The Rosenberg Spy Case. The program will provide a step by step through preparing for and conducting a trial, from the art of opening statements, to masterful examinations to powerful closing arguments.

Tom Curry | September 10, 2019

Transforming your Litigation Skills into Leadership Skills

At the Advocate's Society's program Leadership Skills for Litigators, Tom Curry shared his expert tips and in-depth experience on the panel "Transforming your Litigation Skills into Leadership Skills."

Tom Curry | March 29, 2019

Appeals: Principles & Practice

Tom Curry taught University of Toronto law students about Appellate Advocacy.

Tom Curry | March 11, 2019

Tom Curry co-presented at the Ontario Bar Association's Your First Civil Trial program on the panel The Art of Examinations. He shared his expert and practical advice on mastering direct examinations and cross-examinations.

Tom Curry | March 1, 2019

One-Judge Civil Case Management Pilot

Tom Curry co-presented at the Ontario Bar Association's Civil Litigation Program. He discussed how the new one-judge civil case management pilot will function, the types of cases included, and the availability of fixed-trial dates.

Tom Curry | February 25, 2019

Annual Review of Insolvency Law 2019

Tom Curry shared his expertise at the 16th Annual Review of Insolvency Law Conference as part of the panel "Paramountcy – Does Insolvency Always Trump?"

Tom Curry | February 1, 2019

Obstetrical Malpractice: A Survival Guide for 2019

Tom Curry was a legal moderator at Mount Sinai Hospital for the OB Malpractice 2019 Program Obstetrical Malpractice: A Survival Guide for 2019.

Tom Curry | January 12, 2019

Attacking Credibility in Cross-Examination

Tom Curry presented at The Advocates' Society's program Focus on Credibility on November 21, 2018. He shared his expertise on the panel Attacking Credibility in Cross-Examination.

Tom Curry | November 21, 2018

Mastering the Art of Examining Witnesses

Tom Curry was a course leader at The Advocates' Society's program:"Mastering the Art of Examining Witnesses". As a leading litigator, he taught core advocacy skills and practical techniques to better examine witnesses.

Tom Curry | October 3, 2018

Reviewing Commercial Arbitration

Tom Curry spoke at OsgoodePD's 13th Annual National Forum: Administrative Law & Practice. He spoke on the topic of "Reviewing Commercial Arbitration" where he explored how reasonableness review operates in the arbitration context.

Tom Curry | October 2, 2018

Worried About Your Future? Everything is Going to be All Right

Tom Curry authored the article Worried About Your Future? Everything is Going to be All Right, that appeared in PrecedentJD's 2018 issue. The article is a letter addressed to Tom as a law school student and gives advice assuring that his future as a lawyer will be bright.

Tom Curry | August 29, 2018

Trials Should Not Take Six Weeks or More

Tom Curry spoke at the Law Society of Ontario's Best Practices in Medical Malpractice Litigation day on the "Trials Should Not Take Six Weeks or More" panel.

Tom Curry | June 12, 2018

Obstetrical Malpractice: A Survival Guide for 2018

Tom Curry presented at Mount Sinai Hospital's Continuing Medical Education Seminar on the topic of "Stem Cells: Why Should We Recommend It?".

Tom Curry | January 13, 2018

45th Annual CLA Fall Conference

Tom Curry presented the 2017 Advocacy Lecture in Memory of The Honourable Justice John Sopinka at the Annual Criminal Lawyers' Association Fall Conference.

Tom Curry | October 27, 2017

Supreme Court of Canada Advocacy

Tom Curry was a program chair at The Advocates' Society's Supreme Court of Canada Advocacy program.

Tom Curry | October 20, 2017

Tom Curry served as Conference Chair at the 16th Annual Spring Symposium, hosted by The Advocates' Society and American College of Trial Lawyers.

Tom Curry | April 27, 2017

Mastering the Art of Examining Witnesses

Tom Curry co-chaired the Advocates' Society's Mastering the Art of Examining Witnesses.

Tom Curry | March 2, 2017

2017 Toronto Courthouse Series: Telling a Compelling Story

Tom Curry Co-Chaired Advocates' Society 2017 Toronto Courthouse Series: Telling a Compelling Story.

Tom Curry | February 23, 2017

The Advocates' Society: Fall Forum 2016

Tom Curry took part in the panel debate Building Your Practice - Generalist or Specialist at the 2016 Fall Forum on October 21.

Tom Curry | October 21, 2016

The Advocates' Society: Health Law Litigation

Tom Curry sat on a panel at The Advocates' Society: Health Law Litigation on September 23, 2016 at The Advocates' Society Education Centre. The program...

Tom Curry | September 23, 2016

The Unsettleable Case – Advanced Strategies for Senior Counsel & Mediators

Tom Curry served as Faculty for The Unsettleable Case at the 2016 Annual Winkler Conference on Mediation at Osgoode Professional Development.

Tom Curry | May 12, 2016

The Advocate Matters: 15th Annual Spring Symposium

Tom Curry co-chaired The Advocate Matters: 15th Annual Spring Symposium, an event hosted by The Advocate Society and The American College of Trial Lawyers...

Tom Curry | April 27, 2016

2016 Courthouse Series: Discovery Skills Win At Trial

Tom Curry spoke at The Advocates' Society event Courthouse Series: Discovery Skills Win at Trial on February 23, 2016.

Tom Curry | February 23, 2016

12th Annual Obstetrical Malpractice: A Survival Guide

Tom Curry spoke at the Mount Sinai conference 12th Annual Obstetrical Malpractice: A Survival Guide on January 16, 2016.

Tom Curry | January 16, 2016

Cross-Border Issues for Litigators

Tom Curry spoke at this Advocates' Society Program on June 12, 2015 in which Peter Griffin was co-chair.

Peter Griffin & Tom Curry | June 12, 2015

2015 Northwind Class Actions Invitational Forum

Tom Curry presented on Expert Witnesses: Recent Developments and Best Practices on June 10, 2015.

Tom Curry | June 10, 2015

CBA 2015 National Health Law Summit

Tom Curry participated in a panel discussion at the May 21, 2015 CBA National Health Law Summit on A New Era for Experts.

Tom Curry | May 21, 2015

Practice Management Essentials

Tom Curry was invited to speak at the Advocates Society program on Practice Management at Trial: What You Need to Know on April 30, 2015. Objectives include learning how to effectively prepare for trial while managing client expectations and meeting professional obligations.

Tom Curry | April 30, 2015

The Advocate Matters: 14th Annual Spring Symposium

Tom Curry was a guest speaker at the Advocates' Society event The Advocate Matters: 14th Annual Spring Symposium held on April 29, 2015.

Tom Curry | April 29, 2015

2015 Courthouse Series: Challenging Credibility

Tom Curry chaired the Advocates' Society program 2015 Courthouse Series: Challenging Credibility held on February 12, 2015. This program provided dynamic live and video demonstrations of attacking and defending credibility of both lay and expert witnesses.

Tom Curry | February 12, 2015

Tom Curry spoke on trial planning and management at the Advocates' Society program Civil Trials Symposium held on January 28, 2015.

Tom Curry | January 28, 2015

11th Annual Obstetrical Malpractice: A Survival Guide for 2015

Tom Curry spoke at Mount Sinai's annual program 11th Annual Obstetrical Malpractice: A Survival Guide for 2015 on the topic Two Legal Cases from the Last...

Tom Curry | January 17, 2015

Tom Curry co-chaired the program Evidence for Litigators at the Advocates' Society on November 26, 2014. This program was part of the Civil Litigation...

Tom Curry | November 26, 2014

Expert Evidence for Litigators

Tom Curry spoke at the Law Society of Upper Canada's program Expert Evidence for Litigators on the topic The New Expert Rules: To What Extent Have They...

Tom Curry | November 7, 2014

Practice Management Essentials: Managing Your Way to Trial Success

Tom Curry spoke at The Advocates' Society Practice Management Essentials program on May 23, 2014.

Tom Curry | May 23, 2014

A Bird's Eye View of High Stakes Litigation

Tom Curry and Marguerite Ethier were joined by the Honourable Justice Colin L. Campbell, Q.C. and Greg MacKenzie, General Counsel for 407 ETR on a panel...

Tom Curry | March 7, 2014

Civil Litigation Skills Certificate Program - Evidence for Litigators

Civil Litigation Skills Certificate Program - Evidence for Litigators

Tom Curry | November 8, 2013

The Experts of Expert Evidence

Tom Curry co-chaired the Evidence for Litigators session in the Civil Litigation Skills Certificate Program at The Advocates' Society.

Tom Curry | October 2, 2013

Kernicterus: Medical and Legal Aspects

Tom Curry presented on the topic Kernicterus: Medical and Legal Aspects at the 3rd Biennial Conference on Brain Injury in Children, sponsored by Sick Kids held in Toronto on July 9-11, 2013.

Tom Curry | July 9, 2013

Effective Use of the Commercial List

Tom Curry presented with The Honourable Justice Frank Newbould on the topic Effective Use of the Commercial List at The Osgoode Short Course in Debtor-Creditor Litigation.

Tom Curry | May 27, 2013

9th Annual Conference on Crown Liability

Tom Curry presented on the Practical Economics of Litigating For or Against the Crown at the 9th Annual Conference on Crown Liability hosted by Osgoode Professional Development Centre on April 30, 2013.

Tom Curry | April 30, 2013

Obstetric Ultrasound: Setting the Standard for 2013

Tom Curry presented on the topic at a conference hosted by the University of Toronto and Mount Sinai Hospital.

Tom Curry | February 22, 2013

Cross-Examination: Strategies for Success

Tom Curry co-chaired a panel on the topic at The Advocates' Society conference on January 30, 2013.

Tom Curry | January 30, 2013

9th Annual Obstetrical Malpractice: A Survival Guide for 2013

Tom Curry presented at the 9th Annual Obstetrical Malpractice: A Survival Guide for 2013 hosted by Mount Sinai Hospital.

Tom Curry | January 19, 2013

Witness Impeachment: How, Why and Hard Learned Lessons

Tom Curry presented on the topic at the 2012 Spring Symposium hosted by The American College of Trial Lawyers and The Advocates' Society.

Tom Curry | May 4, 2012

Litigation and Enforcement Issues

Tom Curry presented on the topic at the 32nd Annual Securities Law Practitioners' Conference 2012. The conference was hosted by Insight.

Tom Curry | February 15, 2012

Osgoode's 8th Annual Conference: Evidence Law for the Civil Litigator

Tom Curry demonstrated the role of Counsel in the Expert Evidence Demo during Osgoode's 8th Annual Conference: Evidence Law for the Civil Litigator.

Tom Curry | October 24, 2011

Tom Curry presented on the topic at the Federated Press held in Ottawa.

Tom Curry | September 16, 2011

Best Practices for Dealing with Litigation Holds Establishing an E-Document Retention Policy Framework

Tom Curry presented at the E-Discovery for Government Event.

Tom Curry | September 14, 2011
Show more
Law Society Medal (2019)

Ontario Bar Association Award for Excellence in Civil Litigation (2022)

Catzman Award for Professionalism and Civility (2018)

Ontario Trial Lawyers Association Defence Counsel Honouree (2022)

The Advocates' Society Award for Excellence in Teaching

Nipissing University (2021)

Honorary Degree, Doctor of Letters

Benchmark Canada (2012-2023)

Litigation Star – Arbitration, Class Action, Commercial, Intellectual Property, Professional Liability

Benchmark Canada (2019)

Ontario Litigator of the Year

Best Lawyers in Canada (2006-2024)

Administrative & Public Law, Appellate Practice, Bet-the-Company Litigation, Class Action Litigation, Corporate & Commercial Litigation, Director and Officer Liability Practice, Health Care Law, Intellectual Property, Legal Malpractice, Medical Negligence, Personal Injury Litigation, Product Liability, Securities

Best Lawyers in Canada (2015)

Toronto "Lawyer of the Year" in Health Care Law

Best Lawyers in Canada (2016)

Toronto "Lawyer of the Year" in Medical Negligence

Best Lawyers in Canada (2019)

Toronto "Lawyer of the Year" in Medical Negligence

Best Lawyers in Canada (2021)

Toronto "Lawyer of the Year" in Health Care Law

Best Lawyers in Canada (2023)

Toronto "Lawyer of the Year" in Legal Malpractice Law

Best Lawyers in Canada: Lawyer of the Year (2017)

Appellate Practice

Canadian Legal Lexpert® Directory (2012-2023)

Class Actions, Commercial Arbitration, Litigation - Corporate Commercial, Litigation - Directors' & Officers' Liability, Litigation - Public Law, Litigation - Securities, Medical Negligence, Personal Injury, Professional Liability

Chambers Canada (2016-2024)

Dispute Resolution: Class Action (Defence) (Nationwide – Canada); Healthcare: Contentious (Nationwide – Canada); Litigation: General Commercial (Ontario)

Chambers Global (2012-2023)

Dispute Resolution: Litigation (Canada)

Law Society of Ontario

Certified Specialist in Civil Litigation

Lexpert Guide to the Leading US/Canada Cross-Border Lawyers in Canada (2013-2019)

Dispute Resolution, Corporate Commercial Litigation, Class Actions, Securities Litigation

Lexpert Special Edition: Canada's Leading Health Sciences Lawyers (2021)

Lexpert Special Edition: Canada's Leading Infrastructure Lawyers (2020-2023)

Lexpert Special Edition: Canada's Leading Litigation Lawyers (2013-2023)

Lexpert Zenith Award (2014)

Corporate Commercial Litigation

Lexpert®/American Lawyer Guide to the Leading 500 Lawyers in Canada (2016-2023)

Class Actions; Corporate Commercial Litigation; Directors' & Officers' Liability Litigation; Securities Litigation

Martindale-Hubbell Preeminent Peer Rating

Practical Law Company

Ontario - Dispute Resolution

The Legal 500 Canada (2014-2024)

Dispute Resolution (Hall of Fame), Competition and Antitrust (Recommended Lawyer 2018), Intellectual Property (Recommended Lawyer 2018)

The Lexpert®/American Lawyer Guide to the Leading 500 Lawyers in Canada (2012-2016)

Corporate Commercial Litigation

Who's Who Legal: 5th Edition (2014)

Canada's Leading Business Lawyers

Who's Who Legal: Canada (2013-2023)

Litigation, Private Client, Arbitration

Who's Who Legal: Litigation (2018-2020)

Leading Lawyer
Show more