Lawyers


Matthew Sammon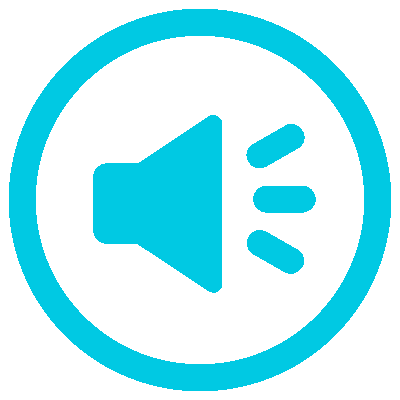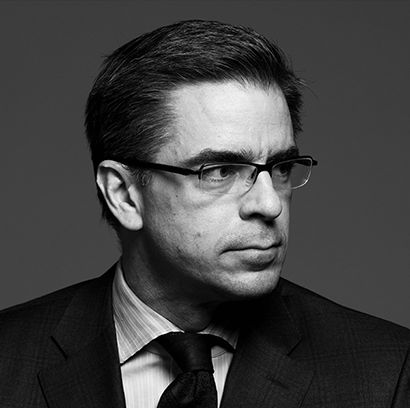 About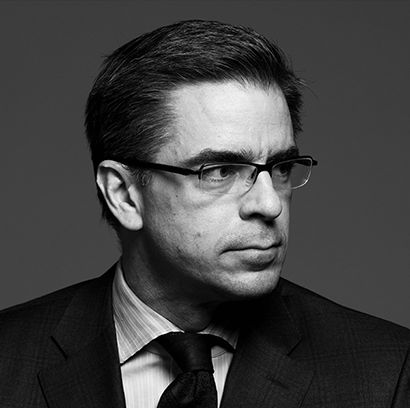 | | |
| --- | --- |
| Contact | Assistant Contact |
Expertise
Practice Areas:

Bar Admissions:

Education:

University of Toronto (2001) JD (Honours Standing)
University of Toronto (1998) MA
Carleton University (1997) BA (Highest Honours)
Details
Bio
Cases
Associations
News & Media
Publications & Presentations
Recognition
Matthew Sammon
is a partner at Lenczner Slaght.
"Matt Sammon is a warrior of a litigator. He is fearless and takes on strong cases." — Chambers Canada
Recognized as a leading and formidable trial counsel, Matthew has extensive litigation experience across a broad range of areas, including complex corporate and commercial litigation, professional liability and medical malpractice, and employment cases. He regularly conducts trials, regulatory hearings, and arbitral proceedings.
Matthew's experience as lead counsel for constructors in complex infrastructure and construction disputes in Ontario and other jurisdictions has earned him recognition as one of Canada's leading infrastructure lawyers.
His roster of clients have included large and mid-sized corporations across a wide range of sectors, including construction, financial services, banking, telecommunications, retail, health care, manufacturing, hospitality, and oil and gas. He also acts regularly for executives and other individuals in civil and regulatory disputes.
Matthew provides employment advice to a number of industries and has extensive litigation experience in employment disputes, including wrongful dismissal, the enforcement of restrictive covenants, unfair competition, and the misappropriation of trade secrets. He has developed broad practical and legal experience in digital forensic investigations, including in Anton Piller injunctions and proceedings involving internet defamation and identity theft.
Matthew also has deep experience in professional regulation and medical malpractice litigation, appearing regularly as lead counsel in complex medical litigation and regulatory proceedings.
College of Physicians and Surgeons of Ontario v Cheng

Counsel to the Defendant Physician in successfully defeating claims of sexual abuse of a patient at a trial before a panel of the Ontario Physicians and Surgeons Discipline Tribunal.

Assurant Life of Canada ats GFD

Counsel to the successful Respondent corporation in a breach of contract dispute concerning an alleged amendment to a contract.

Counsel to Respondent Physicians in a successful interlocutory motion, seeking a declaration that the Plaintiffs had impliedly waived privilege over information upon which they relied for their motion to add the Respondent Physicians to the Plaintiffs' action after the presumptive expiry of the limitation period.

Counsel to Crosslinx Transit Solutions Constructors in an application against Metrolinx and Ontario Infrastructure (HMQE) in relation to HMQE's failure to declare an emergency as a result of the COVID-19 pandemic. Crosslinx is a design and construction consortium established to deliver and maintain the Eglinton Crosstown LRT, the second largest Canadian transit infrastructure project. We successfully resisted a motion to stay and succeeded entirely on the application to obtain contractual relief due to the pandemic. This is notable as it may have broader implications for other P3 Projects across the province of Ontario.

Counsel to a general contractor in respect of a complex mediation/prospective arbitration process regarding a subway extension project.

Counsel to the applicant Estate Trustee in a successful oppression application, and on appeal. The application judge ordered the wind up of the respondent corporation, based on grave breaches of fiduciary duties by the personal respondents, including the usurpation of a significant real estate opportunity. The divisional court affirmed the application judge's remedy and findings.

Counsel to a general contractor in a dispute with a design subcontractor on a very large transit project regarding design deficiencies and payment for design changes that have arisen over the course of construction.

Aecon Mining Construction Services v K+S Potash Canada GP

Counsel to Aecon in complex litigation involving multiple parties and claims, in respect of the Legacy potash mine and production facility in Saskatchewan.

Counsel to Cineflix and related entities in a proposed class action relating to the alleged misclassification of independent contractors in the television production industry.

Counsel to the respondent on an appeal in a seminal internet defamation case. The Court of Appeal for Ontario clarified the law of concerted action liability and upheld a very large damages awards for what it characterized as a prolonged, persistent and vicious internet campaign.
Show more
Canadian Bar Association

Ontario Bar Association

The Advocates' Society
Civility in a Post-Pandemic Era

Matthew Sammon presented at The Advocates' Society's program Civility in a Post-Pandemic Era on the panel "Litigator v. The Courtroom: Scenarios for Discussion".

Matthew Sammon spoke at the OBA's Young Lawyers Division program Your First Civil Trial. He shared his expertise on the panel "Top 10 Trial Mistakes and How to Avoid Them".

Defamation in the Social Media Sphere

Matthew Sammon spoke at the Ontario Bar Association's program Social Media and Internet Law: Your Comprehensive Guide. He shared his expert insight on the social media landscape and how to keep pace with this evolving area of the law.

Beyond Contractual Borders: Managing the Recruitment and Departure of Senior Executives and Employees

Matthew Sammon and Risa Kirshblum spoke at the 2018 National Conference & World Summit. This panel of employment litigators and experienced in-house counsel shared practical tips on topics including non-competition and non-solicitation provisions, confidentiality obligations, employees duties' to former employers and steps to respond to and manage improper departures.

When Family Law Collides: Essential Interdisciplinary Issues

Matthew Sammon was a faculty member at the 2018 Ontario Bar Association's Institute. He shared his valuable insight on the panel "Closely-Held Corporations: Dealing with Oppression."

36th Annual Intensive Trial Advocacy Workshop

Lawrence Thacker, Risa Kirshblum, Monique Jilesen, Eli Lederman, Matthew Sammon, Rebecca Jones, Jaan Lilles and Dena Varah were among the distinguished...

Managing Employment Law Issues in the Digital Age

Matthew Sammon co-chaired the OsgoodePD program Managing Employment Law Issues in the Digital Age on April 20, 2015, in which Jaan Lilles...

Practical Tools to Reduce your Organization's Risk with Social Media Use

Matthew Sammon, Jaan Lilles and Dena Varah conducted a webinar as part of the Canadian Corporate Counsel Association/Canadian Bar Association's Webinar Series on October 17, 2014 from 12:00pm to 1:30 pm.

10th Annual Update on Personal Injury Law and Practice

Matthew Sammon spoke at OsgoodePD's 10th Annual Update on Personal Injury Law and Practice.
Show more
Benchmark Canada (2015-2022)

Litigation Star – Commercial, Professional Liability

Benchmark Canada (2019)

Labour Employment Attorney of the Year

Best Lawyers in Canada (2014-2023)

Corporate & Commercial Litigation, Health Care Law, Labour & Employment Law, Medical Negligence

Best Lawyers in Canada (2022)

Toronto "Lawyer of the Year" in Medical Negligence

Canadian Legal Lexpert® Directory (2013-2022)

Litigation - Corporate Commercial, Medical Negligence, Professional Liability, Litigation - Defamation & Media (2021), Employment Law (Employer) (2021)

Chambers Canada (2020-2023)

Employment & Labour: Non-Unionised Employees; Healthcare: Contentious (Nationwide – Canada)

Lexpert Guide to the Leading US/Canada Cross-border Litigation Lawyers in Canada (2014-2017)

Corporate Commercial Litigation, Litigation Lawyer to Watch (2014)

Lexpert Rising Stars (2013)

Leading Lawyers Under 40

Lexpert Special Edition: Canada's Leading Health Sciences Lawyers (2021)

Lexpert Special Edition: Canada's Leading Infrastructure Lawyers (2020-2022)
Show more