Lawyers


Rebecca Jones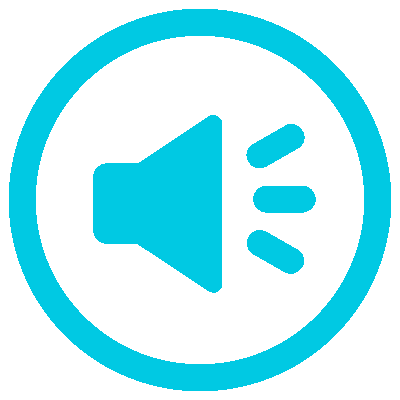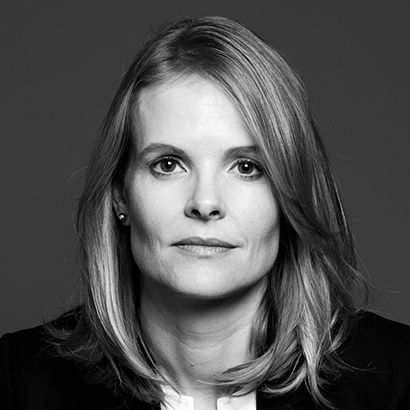 About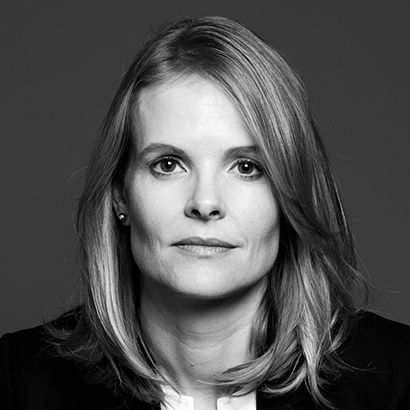 | | |
| --- | --- |
| Contact | Assistant Contact |
Expertise
Practice Areas:

Bar Admissions:

Education:

University of Toronto (2002) LLB (Honours Standing)
McGill University (1999) BA (Honours - Political Science and History)
Details
Bio
Cases
Associations
Blog Posts
News & Media
Publications & Presentations
Recognition
Rebecca Jones (she/her)
is a partner at Lenczner Slaght.
"Rebecca is an excellent lawyer, with good expertise and good judgement." — Chambers Canada
Rebecca is an experienced trial and appellate lawyer. She represents private and public sector clients in public law proceedings, commercial disputes, class actions, and professional liability matters. Rebecca's public law practice includes judicial reviews, public inquiries, integrity investigations, constitutional and regulatory proceedings, and expropriation disputes. She acts for governments, public institutions and senior public officials, as well as individuals and corporations navigating the regulatory landscape or involved in disputes or investigations with public entities.
Rebecca's commercial and class action practice covers a range of industries, including natural resources, transportation and professional services. In her professional liability practice, Rebecca has acted for professionals and for regulatory Colleges, and has been retained to act as independent counsel. Rebecca is also retained to conduct complex workplace investigations.
Rebecca appears before all levels of court in Ontario, and as counsel in commercial arbitrations. She is a trusted advisor, who provides strategic advice to clients facing complex legal problems.
Rebecca leads the firm's Public Law Practice Group, and co-chairs the firm's Pro Bono Committee. She is also a regular speaker on numerous subjects including trial practice and professional liability and regulation.
Counsel to a patent prosecution firm regarding a threatened negligence claim, which was promptly settled.

Counsel to the Defendant barristers and solicitors in an action claiming damages of over $12 million arising from a dental equipment supply agreement. The plaintiffs alleged breach of fiduciary duties and negligence. At trial, nominal damages of only $2,000 were awarded.

The Mangrove Partners Master Fund v TransAlta Corporation

Counsel to the directors of TransAlta Corporation in an oppression claim brought by a significant shareholder.

Inquiry of the Office of the Integrity Commissioner re: The Honourable Doug Ford, Premier of Ontario

Counsel to senior public official summonsed as part of the Integrity Commissioner's inquiry relating to the appointment of Ron Taverner as Commissioner of the Ontario Provincial Police.

Faas v Centre for Addiction and Mental Health Foundation

Counsel to the respondent Centre for Addiction and Mental Health Foundation in an application and appeal by a donor to have an investigation conducted by the Public Guardian and Trustee into how the Foundation had used his donation. The Foundation was successful in resisting the relief sought at the application stage, and in having that decision upheld at the Court of Appeal for Ontario.

Long-Term Care Homes Public Inquiry

Commission Counsel to the Public Inquiry into the safety and security of residents in the Long-Term Care Homes System.

Annapolis Group v Halifax Regional Municipality

Counsel to the plaintiff in an action concerning alleged de facto expropriation, misfeasance, and unjust enrichment relating to the plaintiff's efforts to develop its lands within the Halifax Regional Municipality.

Cardinal v Cleveland Indians Baseball Company

Counsel for Douglas Cardinal in proceedings to restrain the use in Canada of the Cleveland baseball team's name and logo on human rights grounds.

407 ETR Concession Company Limited v Day

Counsel to the 407 ETR in a successful motion and appeal to determine a question of law that no limitation period expired prior to the commencement of the action by 407 ETR. The Ontario Court of Appeal's decision is one of the leading cases on the appropriateness requirement of the discoverability provisions in the Limitations Act, 2002.

Trillium Motor World Ltd v General Motors of Canada Ltd

Counsel to defendant, Cassels Brock and Blackwell LLP, in an eight week trial commenced on behalf of a group of General Motors of Canada Limited dealers whose dealerships were terminated by GMCL as a result of the financial crisis and "auto bailout" in the summer of 2009.
Show more
The Advocates' Society

Medico-Legal Society of Toronto - Member of Council (2015-2017)

Canadian Bar Association

Practical Law Canada (Thomson Reuters) - Advisory Board Member (Commercial Litigation)

Ontario Bar Association

Lenczner Slaght Pro Bono Committee - Chair
Private Practice and the Duties of Tribunal Counsel

A recent decision of the Canadian International Trade Tribunal (CITT) provides rare guidance on the issues that can arise when counsel to an administrative tribunal enters private practice and begins to advise parties to matters before the tribunal. In Certain Container Chassis, the CITT rejected a motion seeking to remove counsel to a complainant because counsel had recently been employed by the Tribunal.

The Greenhouse Gas Pollution Pricing Act and the National Concern Doctrine: A Rights-Based Approach?

Over the past two days, the Supreme Court of Canada heard appeals from decisions of the Alberta, Saskatchewan, and Ontario Courts of Appeal on the constitutionality of the federal government's Greenhouse Gas Pollution Pricing Act (the "GGPPA" or the "Act").

The Trade and (E-)Commerce Power: Federal Court of Appeal Affirms the Constitutionality of Canada's Anti-Spam Legislation

The Federal Court of Appeal has affirmed the constitutionality of Canada's federal anti-spam legislation ("CASL") in 3510395 Canada Inc v Canada (Attorney General), on both federalism and Charter grounds.

"The revolution will be scrutinized": Court Leaves Opening to Review the Decisions of Political Parties

In recent years, aggrieved candidates have not had much luck seeking relief against their political parties in court. Courts have held that because unincorporated associations, such as political parties, do not exercise public authority, they are not subject to public law remedies like judicial review.

All I Want for Christmas Is a New Standard of Review: The Supreme Court Changes Course on the Standard of Review for Administrative Decisions

In the season of giving the Supreme Court of Canada has given lawyers and legal scholars the greatest gift of all: a new approach to the standard of review.

The UKSC's Prorogation Ruling and Its Implications for Public Law

On September 24, 2019, the United Kingdom Supreme Court released a historic decision nullifying the recent prorogation of Parliament obtained on the advice of the British Prime Minister. The implications of the decision are potentially far-reaching as a matter of public law, even though the Court took pains to describe its decision as a "one off."

Ontario Court of Appeal holds that federal legislation imposing minimum standards to reduce carbon emissions is constitutional

In 2018, Parliament passed the Greenhouse Gas Pollution Pricing Act (the "Act"). The Act applies in provinces and territories that have not implemented sufficiently stringent carbon pricing mechanisms regarding greenhouse gas ("GHG"). Part 1 of the Act imposes a regulatory charge on carbon-based fuels; it applies, subject to several rules and exceptions, to fuels produced, delivered, used, distributed, or imported ("Fuel Charge"). Part 2 of the Act establishes a regulatory trading system applicable to large industrial GHG emitters. A credit is given to those who operate within their emissions' limit. A charge is imposed on those who exceed it ("Excess Emissions Charge").

The Scope for Governance: The Broad Immunity for Core Policy Decisions from Civil Action

When is the government entitled to act without the possibility of liability or subsequent second-guessing by the Courts? That was the very issue in a recent decision of the Ontario Court of Appeal that upheld a lower court's decision striking out a misfeasance in public office claim against the Ontario Government relating to the 2015 decision to privatize Hydro One.

Imperfect Information on Summary Judgment

In a recent pair of decisions in a solicitor-negligence action, Superior Court Justices Charney and Boswell confirmed that causation must be proved, not assumed – even on summary judgment motions.

Late-Breaking Expert Reports: Deadlines and Prejudice

When will considerations of prejudice trump strict adherence to time requirements in the submission of expert reports?
Show more
Chambers Canada (2022)

Litigation: Administrative & Public Law (Ontario)
Healthcare: Contentious (Nationwide – Canada)

Lexpert Special Edition: Canada's Leading Litigation Lawyers (2019-2021)

Canadian Legal Lexpert® Directory (2015-2022)

Litigation - Corporate Commercial, Litigation - Regulatory & Public Law, Medical Negligence, Professional Liability

Best Lawyers in Canada (2014-2022)

Administrative and Public Law, Corporate & Commercial Litigation, Health Care Law, Medical Negligence

Benchmark Canada (2017-2022)

Litigation Star – Class Action, Competition, Product Liability

Benchmark Litigation (2017)

Under 40 Hotlist

Lexpert Guide to the Leading US/Canada Cross-border Litigation Lawyers in Canada (2016)

Litigation Lawyers to Watch

Lexpert Rising Stars (2015)

Leading Lawyers Under 40

Lexpert Special Edition: Canada's Leading Health Sciences Lawyers (2021)