Lawyers


William C. McDowell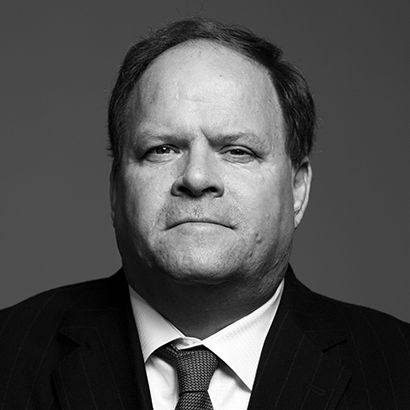 About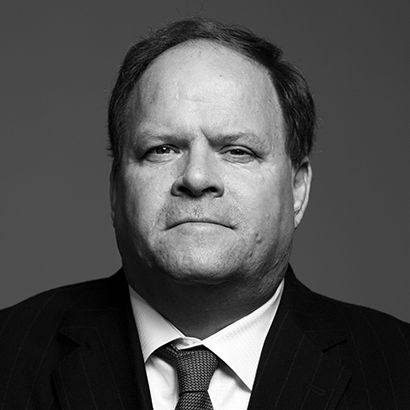 | | |
| --- | --- |
| Contact | Assistant Contact |
Expertise
Practice Areas:

Bar Admissions:

Education:

University of Toronto (1986) LLB
Queen's University BA (Political Studies)
Details
Bio
Cases
Associations
Blog Posts
News & Media
Publications & Presentations
Recognition
William C. McDowell
William C. McDowell is a partner at Lenczner Slaght.
In his wide-ranging practice, Will has appeared as counsel in many important cases focusing on issues of public law and commercial litigation. He is also a leading practitioner of libel and media law, having acted for both plaintiffs and defendants in numerous noteworthy cases. In addition, he has acted as counsel to several Ontario universities.
From 2005 to 2008, Will was Canada's Associate Deputy Minister of Justice, with responsibility for civil litigation, national security and issues involving federal central agencies. He led a Department of Justice team that addressed a complex series of issues surrounding the Aboriginal Days of Protest in 2006–2007.
Upon his return to private practice in 2008, Will was appointed by the Chief Justice of Ontario to mediate issues arising from the Truth and Reconciliation Commission Inquiry into Aboriginal residential schools. He was subsequently appointed to an Amicus role by the Superior Court in connection with a series of land occupations in Brantford. In 2009 he was named Chief Commission Counsel to the City of Mississauga Judicial Inquiry, which delivered its report in October 2011.
Will was a joint recipient of the Department of Justice National Award for his work in resolving the high-profile Maher Arar v Canada case. He has also been honoured by the University of Toronto for many years of volunteer efforts on behalf of his alma mater. A frequent contributor to professional conferences as a speaker as well as a writer, he has taught trial advocacy at Queen's University and Osgoode Hall law schools. Will is also a Fellow of the American College of Trial Lawyers.
Town of Collingwood Judicial Inquiry

Counsel to the Town of Collingwood in a Judicial Inquiry into the 50% share sale of Collingwood Utility Services Corporation to PowerStream Inc.

Counsel to a prominent criminal lawyer in a case involving allegations of solicitor's negligence in connection with a guilty plea in US criminal proceedings. Successful in having the action dismissed on a motion for summary judgment.

Long-Term Care Homes Public Inquiry

Commission Counsel to the Public Inquiry into the safety and security of residents in the Long-Term Care Homes System.

Google Inc v Equustek Solutions Inc

Counsel to Google in an appeal to the Supreme Court of Canada in a novel case regarding the limits to be placed on internet injunctions granted against non-parties.

Subway Franchise Systems of Canada Inc v Canadian Broadcasting Corporation

Counsel to Subway in a $210 million defamation action against the CBC and others relating to a Marketplace episode.

Counsel to plaintiff University in a successful trial of an action arising from fraud by senior university executives in connection with construction and maintenance work.

Counsel to the plaintiffs in an action relating to the design and construction of a data centre.

Counsel to an intervener in an appeal to the Supreme Court of Canada regarding the novel question of whether an internet hyperlink to a defamatory statement constitutes republication of the defamation.

HMQ (Canada) v Canadian Transit Company

Counsel to the Government of Canada in relation to litigation relating to the Detroit/Windsor transportation corridor and the new DRIC Bridge.

Éditions Écosociété Inc v Banro Corp

Counsel to the appellant in the Supreme Court of Canada in an interjurisdictional defamation matter. The Court's decision in this case is one of its leading precedents in the application of public law to defamation.
Show more
American College of Trial Lawyers - Fellow

Law Society of Ontario - Bencher (2011–2019)

The Advocates' Society - Director and Member

Canadian Bar Association

Ontario Bar Association

Alliance Française de Toronto

University of Toronto Summer Institute in Advocacy - Founding Co-Chair

Laskin Moot - Director
The Lexpert®/American Lawyer Guide to the Leading 500 Lawyers in Canada (2012-2016)

Corporate Commercial Litigation

Benchmark Canada (2012-2019)

Litigation Star - General Commercial and Public Law

Benchmark Canada (2019)

Medical Defense/Health Attorney of the Year

Best Lawyers in Canada (2013-2020)

Administrative & Public Law, Class Action Litigation, Corporate & Commercial Litigation, Defamation & Media

Canadian Legal Lexpert® Directory (2012-2019)

Litigation - Corporate Commercial, Litigation - Defamation & Media, Litigation - Public Law

Department of Justice National (2011)

Award for his work in resolving the Maher Arar v Canada case

Lexpert Guide to the Leading US/Canada Cross-border Litigation Lawyers in Canada (2013-2018)

Corporate Commercial Litigation, Defamation & Media Litigation

Lexpert®/American Lawyer Guide to the Leading 500 Lawyers in Canada (2016-2019)

Corporate Commercial Litigation

Lexpert/ROB Special Edition: Canada's Leading Litigation Lawyers (2013-2018)

Martindale-Hubbell Peer Rating
Show more