Lawyers


Ian BinnieC.C., Q.C.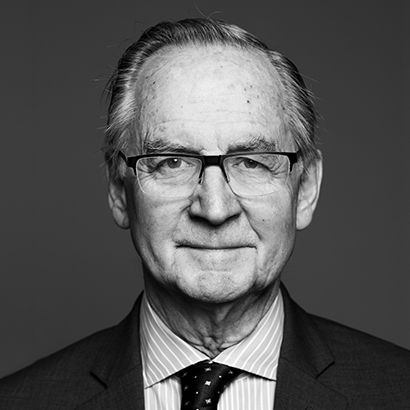 About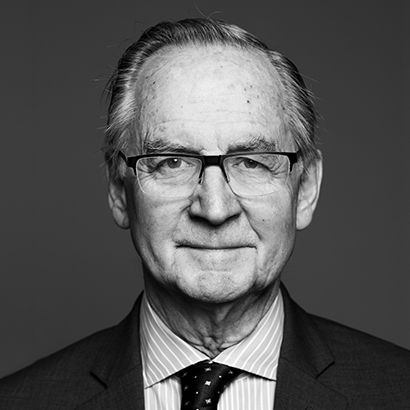 | | |
| --- | --- |
| Contact | Assistant Contact |
Expertise
Practice Areas:

Bar Admissions:

Ontario (1967)
England (1966)
International Court of Justice (1984)
Yukon (1985)
British Columbia, Alberta (occasional), (1986)
Saskatchewan, Manitoba and Newfoundland (occasional) (1997)

Education:

University of Cambridge (1988) LLM
University of Toronto (1965) LLB
University of Cambridge (1962) LLB
McGill University (1960) BA
Details
Bio
Associations
News & Media
Publications & Presentations
Recognition
Ian Binnie , C.C., Q.C.
is Of Counsel to Lenczner Slaght.
One of Canada's most respected arbitrators and advocates, the Honourable Ian Binnie served for nearly 14 years as a Justice of the Supreme Court of Canada. When he retired in 2011 he was described by The Globe and Mail as "arguably the country's premier judge" and by La Presse as "peut-être le juge le plus influent au Canada dans la dernière décennie."
During his time on the country's top court (as only the fourth modern Justice appointed directly from the bar) Ian authored more than 170 opinions, including in landmark cases involving corporate and commercial disputes, issues of contractual interpretation and torts, patent interpretation and validity, aboriginal rights, copyright and protection of trade-marks, media law, punitive damages, expert evidence and many other aspects of constitutional, criminal and administrative law.
In his role, Ian shares strategic and practical advice, as well as his dispute resolution expertise, with his colleagues and the firm's clients. In doing so he draws not only on his judicial insights, but also his wealth of courtroom experience as one of Canada's top litigators. Over the course of three decades, he argued cases in most of the common law provinces and appeared regularly before the Supreme Court on a range of constitutional, civil and criminal matters.
Throughout his career as a litigator, Ian has often taken on public service roles as well. In the early 1980s he served for four years as Canada's Associate Deputy Minister of Justice. He was later appointed Special Parliamentary Counsel to the Joint Committee of the Senate and the House of Commons on the Meech Lake Accord. An elected member of the International Commission of Jurists, he has appeared before the International Court of Justice and various international tribunals in governmental litigation matters, and has acted as Canadian representative in high-profile disputes involving France and the U.S.
International Commission of Jurists (Geneva) - Commissioner

United Nations Internal Justice Council - Chair

American College of Trial Lawyers - Fellow

Commercial Bar Association (U.K.)

Middle Temple Inns of Court (U.K.) - Member

Canadian Council on International Law

Canadian Institute for the Administration of Justice

Canadian Forum on Civil Justice

The Advocates' Society

Canadian Bar Association

L'Association des juristes d'expression française de l'Ontario

The Philippe Kirsch Institute - Faculty
ADR Advocacy: Advanced Techniques

Ian Binnie will be at The Advocates' Society's ADR Advocacy: Advanced Techniques program. The program will feature an exclusive fireside chat with Ian Binnie himself.

Ian Binnie will be co-presenting at The Advocates' Society's 18th Annual Spring Symposium, on the panel "A Question of Advocacy: Handling...

35th Annual Joint Colloquium on International Arbitration

Ian Binnie and Peter Griffin presented at the 35th Annual Joint Colloquium on International Arbitration. They shared their expertise on the panel discussion Mastering Effective Techniques for Cross-Examination.

Baseball Bats and Chocolate Chip Cookies: The Judicial Treatment of DNA in the Myriad Genetics Litigation

Ian Binnie, C.C., Q.C. and Vanessa Park-Thompson contributed an article to the Cold Spring Harbor Perspectives in Medicine publication.

Keep your greedy hands off my genes!

The U.S. Supreme Court's invalidation of gene patents is a victory for basic principles of patent law, but public policy concerns remain unresolved

The Harold G. Fox Moot, 2014 Canadian Intellectual Property Moot

The Honourable Ian Binnie will hold the Fox Lecture on Friday, February 21, 2014.

Ian Binnie moderates the topic at The Advocates' Society 50th Anniversary Symposium, The Future of Advocacy: The Next 50 Years, held in Toronto on December 4, 2013.

Domestic Application of International Law: What Lawyers Need To Know

Ian Binnie presented on the topic Domestic Application of International Law: What Lawyers Need To Know at the session hosted by The Philippe Kirsch...

Ian Binnie presented on the topic at the Canadian Institute for the Administration of Justice Annual Conference How Do We Know What We Think We Know: Facts in the Legal System on October 9-11, 2013 in Toronto.

Stratford Festival - Shylock Appeals Weekend

Alan Lenczner argues Shylock's sentence before a panel of judges, including Ian Binnie and the Chief Justice of Canada, Beverley McLachlin, as part of the Shylock Appeals Weekend at the Stratford Festival on October 5, 2013.
Show more
Lexpert/ROB Special Edition: Canada's Leading Litigation Lawyers (2014-2018)

Best Lawyers in Canada (2017-2020)

Alternative Dispute Resolution, Appellate Practice

Best Lawyers in Canada (2020)

Toronto "Lawyer of the Year" in Alternative Dispute Resolution

Canadian Legal Lexpert® Directory (2014-2019)

Commercial Arbitration, Litigation - Corporate Commercial, Litigation - Defamation & Media, Litigation - Public Law, Professional Liability

Chambers Canada (2016-2020)

Dispute Resolution: Most in Demand Arbitrators (Nationwide – Canada)

Chambers Canada Lifetime Achievement Award (2018)

Chambers Global (2017-2019)

Dispute Resolution: Most In Demand Arbitrators
Dispute Resolution: Arbitration (2017)

Companion of the Order of Canada (2012)

Honourary Colonel, 426 Squadron (Trenton) 2002-2005

Honourary Doctor of Laws (2001-2013)

Law Society of Upper Canada, McGill University (2001), University of Western Ontario (2012), Trinity College, University of Toronto (2013)
Show more